---
Yep, we're talking Holiday Parties again. Our M.O. is to plan ahead ;)
With the official start of Fall only 40 days away it's time to check off "book holiday party" from your to-do list. If you're short on time or décor budget, we have some great venues which bring the holiday vibe and festivity at little or no extra cost.
The options are as varied as gently-falling snowflakes are unique. Here is a sampling from the spectrum of cheer spanning from the more traditional to the all-out hipster.
Pier 59, Chelsea Piers (23rd Street and West Side Highway), New York, NY 10011
This waterfront venue not only transports your guests out of the hustle and bustle of the city, but offers a fully - architectural ceiling to flood the modern space in the holiday hue of your choice. Many of their unique seasonal buffet and bar setups include décor as well, making it a great choice for an elegant and fuss-free evening.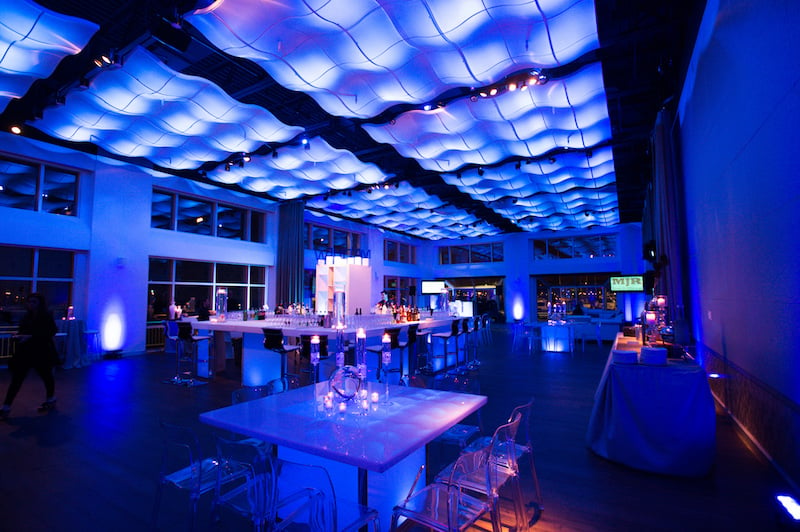 240 W. 47th Street, New York, NY 10036
An historic old-New York style supper club with an impeccably stylish and modern vibe. The décor is spot-on all year 'round, but for the holidays they bring in a unique signature décor look so that clients can walk in, turn on the lights and wow their guests.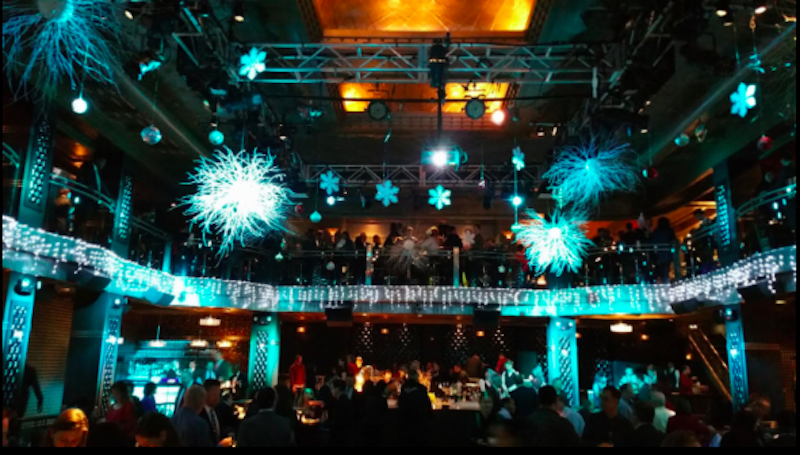 611 5th Ave, 8th Floor, New York, NY 10022
Not only does this sleek café space provide a direct view of the Rock Center Christmas Tree, but it also presents (see what we did there?) an opportunity for a unique holiday shopping themed event!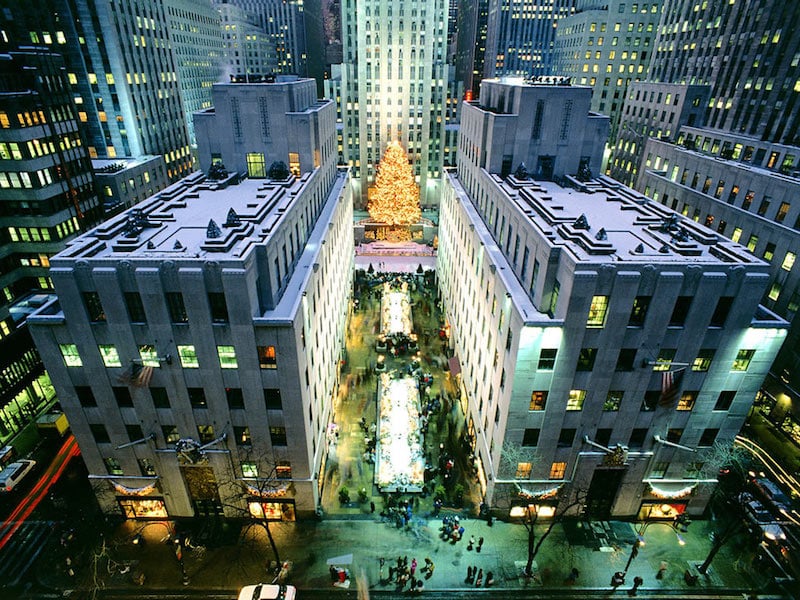 Between Fifth and Sixth Avenues & 40th and 42nd Streets, New York, NY 10018
For an infusion of outdoor fun, the Winter Village @ Bryant Park offers views of the iconic skating rink and the ambient glow of the holiday market. Typically opening around Thanksgiving, this venue brings the magic of the outdoors in.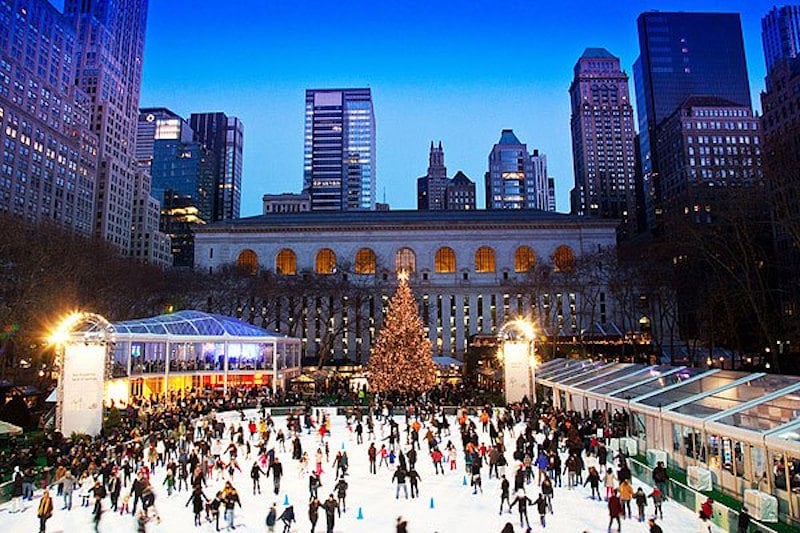 230 5th Ave, New York, NY 10001
Their rooftop igloos were so popular last winter that they're expected to make another appearance this year. These clear PVC igloos hold eight people allowing stylish warmth while enjoying the city view. Seasonal drinks and LED lighting add a special touch to the experience for your guests.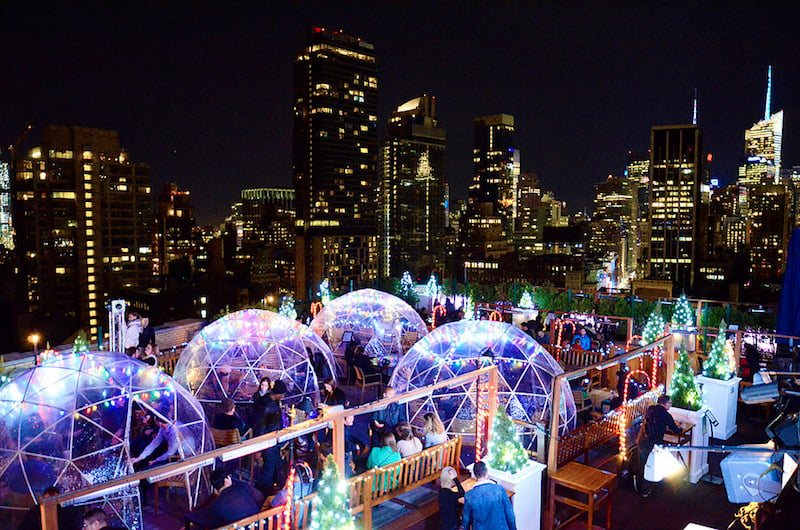 235 W 46th St #1, New York, NY 10036
If you managed to catch the immersive theater experience Queen of the Night, you'll be glad to most of the gilded old-world flair is native to the restored Diamond Horseshoe venue. Now run by the renowned Metronome Hospitality Group, this space will immerse your guests in lavish warmth.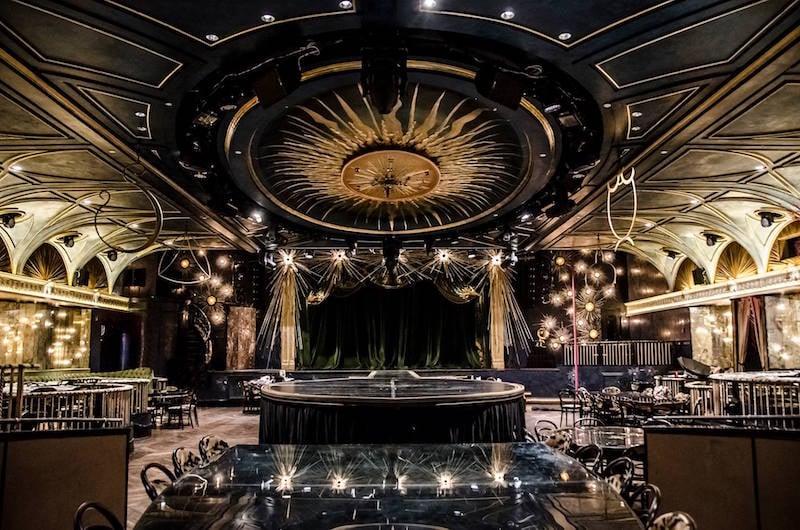 848 Washington St, New York, NY 10014
If your team is anticipating the 2018 release of I, Tonya as much as we are you can practice your triple lutz — or at least attempt to stay up on your skates — at the Standard Ice rink. The red snowflake at center ice is really all the décor you need with a menu this enticing.
25 Cooper Sq, New York, NY 10003
For a more laid-back experience The Winter Garden at the Standard, East Village is made for lounging Aprés Ski-style. And yes, there's fondue... fondue in a yert #holidayhipstergoals. The space was such a hit last year that they extended it well into Spring!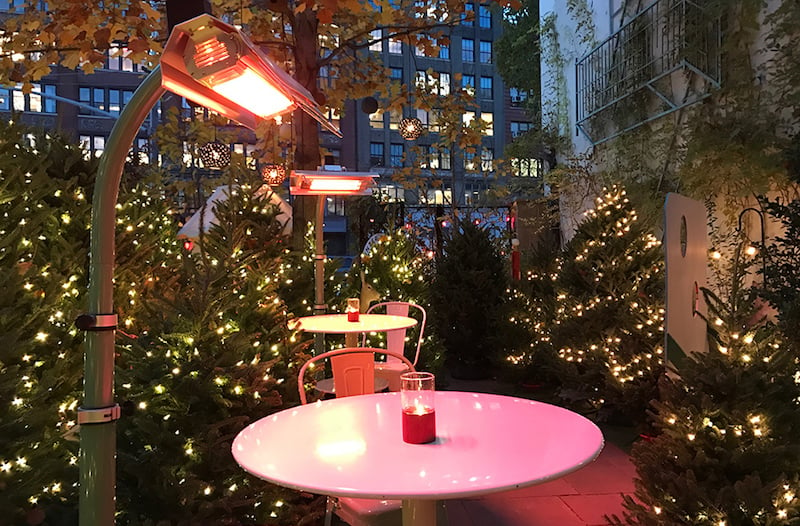 542 W 27th St, New York, NY 10001
With a décor concept that says "I have a crazy reclusive Uncle, welcome to his cabin in the woods," the McKittrick Lodge is bound to be a conversation starter. With the signature dedication to the offbeat from the team behind Sleep No More this experience is unlike anything else this holiday season.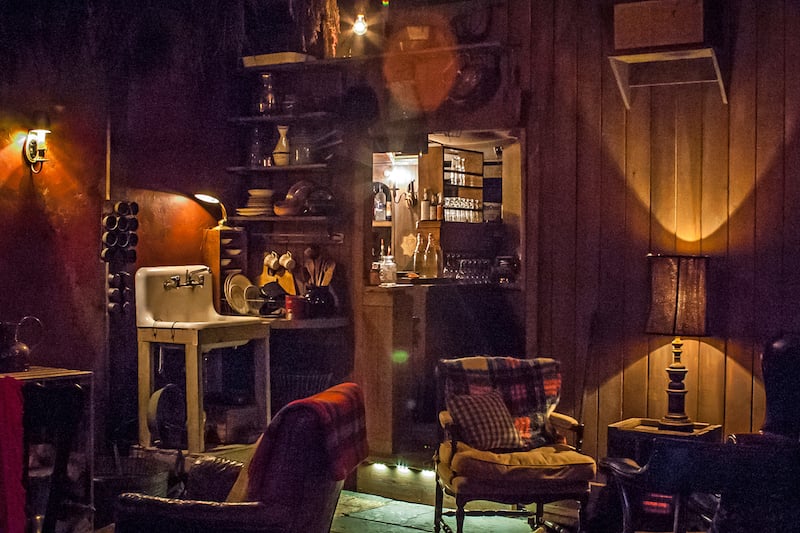 281 3rd Ave, New York, NY 10010
With a capacity described as "snug" this holiday décor explosion is a sparkly photo op waiting to happen. A city institution, the hearty German fare and beer will be an instant hit with any group.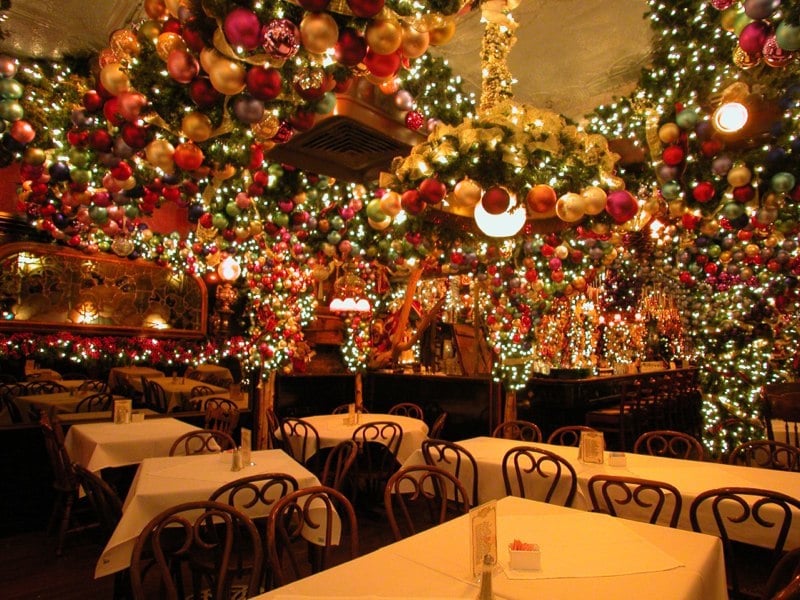 SaveSave
SaveSave
SaveSave
SaveSave
SaveSave
SaveSave
SaveSave