---
It's been a busy year so far for Team SEQ, which has given us many opportunities to bring our A-game of innovative ideas. That means staying in-the-know on top event trends, and what's more delectable for guests' appetites than unique food & beverage presentations?! Here are five eye-catching catering concepts:
1. Balloon-Passed Desserts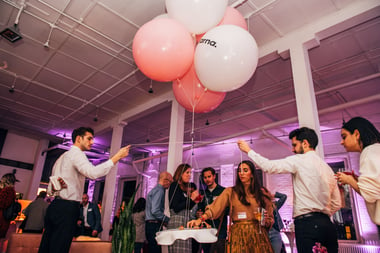 Dessert is our favorite part of any meal, and adding custom balloons and a floating tray takes it to a whole new level (literally). Pinch Food Design made a spectacle of these passed desserts at our Klarna Smoooth Sessions event and guests went wild for it! Giant balloons carried the lighter-than-air catering trays around the room (in this picture, delicious mini carrot cake bites!), creating an interactive dessert experience and a unique branding moment.
2. Slices of Granitas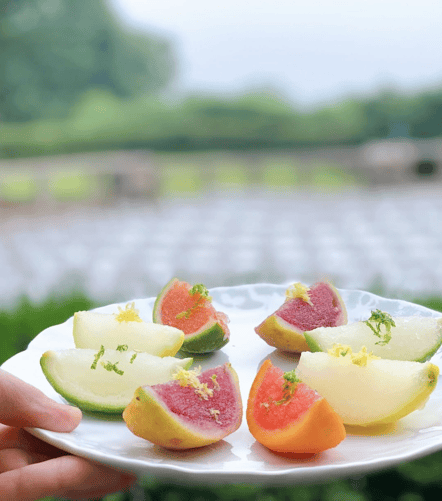 Abigail Kirsch brought a tangy twist to this classic Sicilian dessert. Typically served in a cup, these mini granitas shaped as citrus slices are a beautifully refreshing and simple way to enjoy the summer treat and beat the heat. Abigail Kirsch's creative take also eliminates the need for a bowl and spoon - a planner plus!
3. Sangria on Tap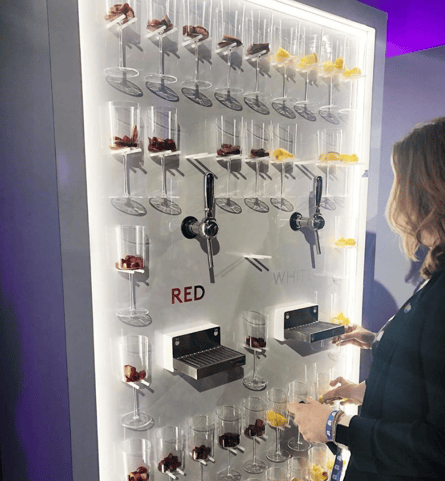 Not sure if we're more obsessed with this because it means unlimited sangria - red and white - or because this innovation is so simple and smart. We love it either way! It's easy to have an open bar, but allowing guests to fill their own glasses adds an interactive and instagrammable element to the drinking experience. Plus, these colors look so vibrant against the white background, adding to the visual appeal. Well done, Riviera!
4. Spun Sugar-Topped Chocolate Mousse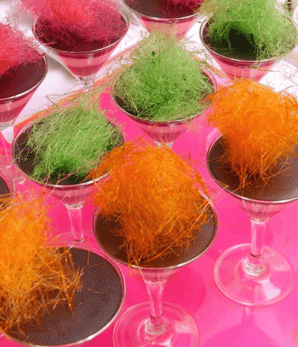 As event designers, we know that a simple pop of color can go a long way, which is what we love about CxRA's spun sugar-topped mousse desserts. Matte chocolate can look blah in photos (no matter how great it tastes!), so adding some colorful flare makes these all the more insta-worthy. Of course, our sweet tooth also approves!
5. Salads in a Cone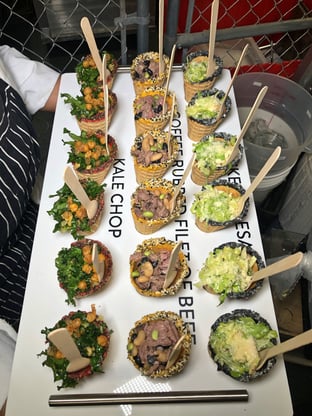 Passed salad options are no easy feat, but Creative Edge really hit the nail on the head for the Inclusion Summit conference event we planned this spring at Town Stages. They provided both meat and veggie options, and the cone was an easy grab-and-go solution to a typically awkward standing snack. The salad type was labelled right on the tray, making it clear and easy for anyone with dietary restrictions.