---
*without blowing your budget
We know, we know "It's barely July, why are you bothering us about the holidays?!" If you or someone you know plan your company holiday party this should already be on your mind. Don't worry, Sequence has you covered with these helpful tips:
Think about timing: Make a note in your calendar to book your space early (in fact, if you haven't booked your space yet drop what you're doing and call us NOW 646-336-6800 x101)! There are only so many options for your ideal size / location / vibe. When you're thinking about dates consider the night of the week, not only for cost purposes but to send the right message to your employees. Mondays are typically more low key, Thursdays more festive (and carry their fair share of Friday "sick days"). Often Fridays can yield a better deal, as can holding off until January.
To "Plus 1" or not to "Plus 1"? Consider the pros & cons for your group. Plus 1s means doubling your guest count and possibly leaving the uncoupled (or the "it's complicated"s) out in the cold. But including Plus 1s can also lead to a deeper connection and bonding for the group, allowing them to get beyond the workday banter to engage others.
Strike the right balance: Have enough entertainment and activity to make the conversation flow, but not to dominate the event. If you're on a limited budget focusing on 1 or 2 main elements can be a great way to make an impact. When making these selections keep in mind elements which encourage interaction. If you need to make any speeches do your best to keep them light and brief. Remember that people are there to let loose and have fun!
Know your venue: Does your dream venue have exclusive vendors that lock you into expensive AV, or is there an amazing architectural lighting and décor package already included? Is it close to the office and provide easy transportation options for your guests to get home? Are they flexible on menu selections, setup styles, and guest minimums? Asking the right questions upfront means avoiding complications later.
Consider décor that does double duty: A colorful, branded or decorative décor item can be used as a visual display for the event and also serve as your gift at the end of the evening. Games, sustainable florals and branded merchandise of all sorts can be used in creative ways and check multiple needs off your list. This is a win-win for your budget, your guests and for your Corporate-Social Responsibility initiatives.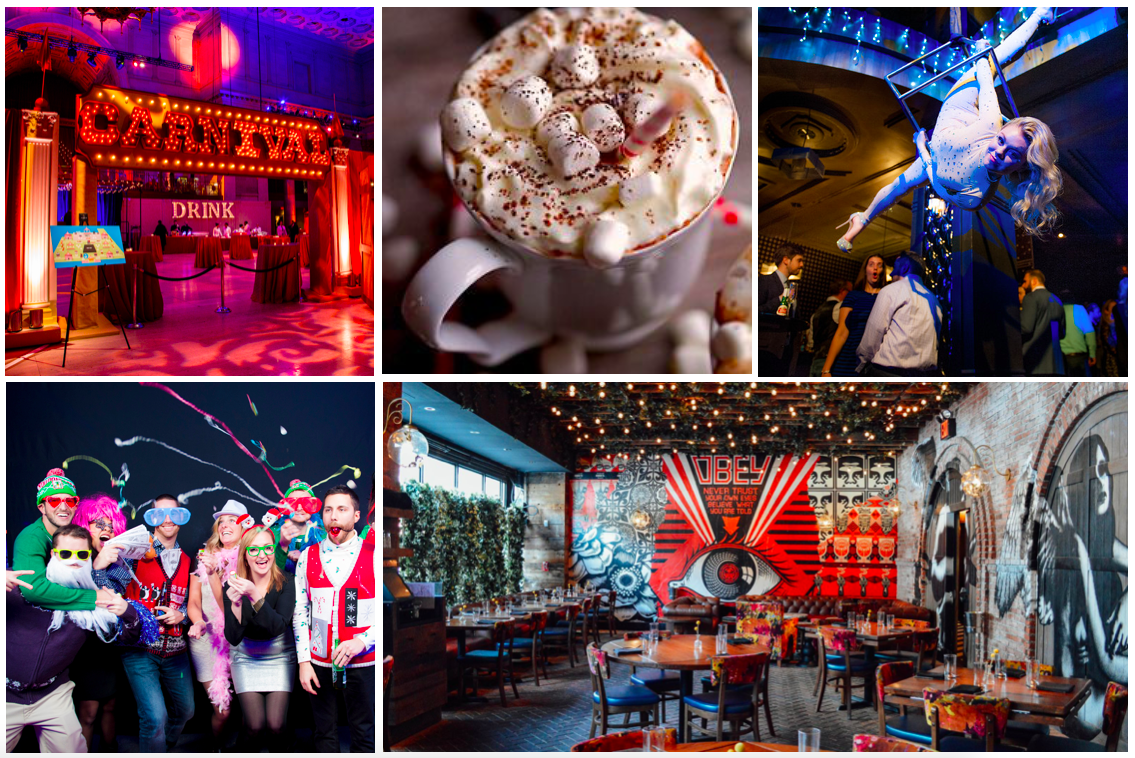 SaveSave
SaveSave
SaveSave
SaveSave
SaveSave
SaveSave