---
TEAM SEQ!
Last night, Sequence Events attended the annual ISES Big Apple Awards to celebrate a years worth of worldwide events produced by the finest in the New York Metro area. We were all so excited to finally join others of this elite group as our events from our first year in business were finally being recognized and nominated for two out of the ten categories! Held at Liberty Warehouse in the revived Redhook area of Brooklyn - event professionals gathered to celebrate each others accomplishments in what we can only describe as one, big, warm and fuzzy group hug (with open bar and killer views of our Lady Liberty).
Anticipation built as the winners were each announced, and we inched closer to the categories we were nominated in! Clearly amongst the best of the best, you can only imagine our pleasant surprise when we WON our FIRST award for the graphics suite we produced for The Wharton Global Forums of 2012 (Milan, Italy and Jakarta, Indonesia). Review all of it's amazing glory below:
[slideshow_deploy id='992']
We share this accomplishment with our most awesome designer, Mirella (we <3 you so much!) and of course our amazing clients at The Wharton School of the University of Pennsylvania who has continued to embrace Sequence like family and arbiters of creativity and successful event production!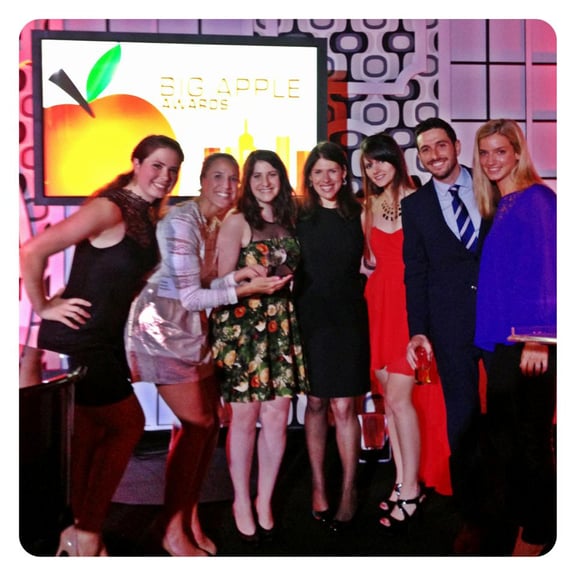 From left to right: Emily Walker (Summer Intern Extraordinaire), Faye Rausch, Lizz Torgovnick, Dana Lowenfish, Mirella Gartner (Designer), Adam Sloyer and Debbie Hearndon (Project Manager)