---
When it comes to events, an entrance moment is your guests' first touchpoint to the experience that lies ahead, so you better make it count! To help your event stand out from the hustle and bustle of NYC (especially for guests from out of town!), here are five tips for making your next event entrance moment POP!
1. Balloon Activations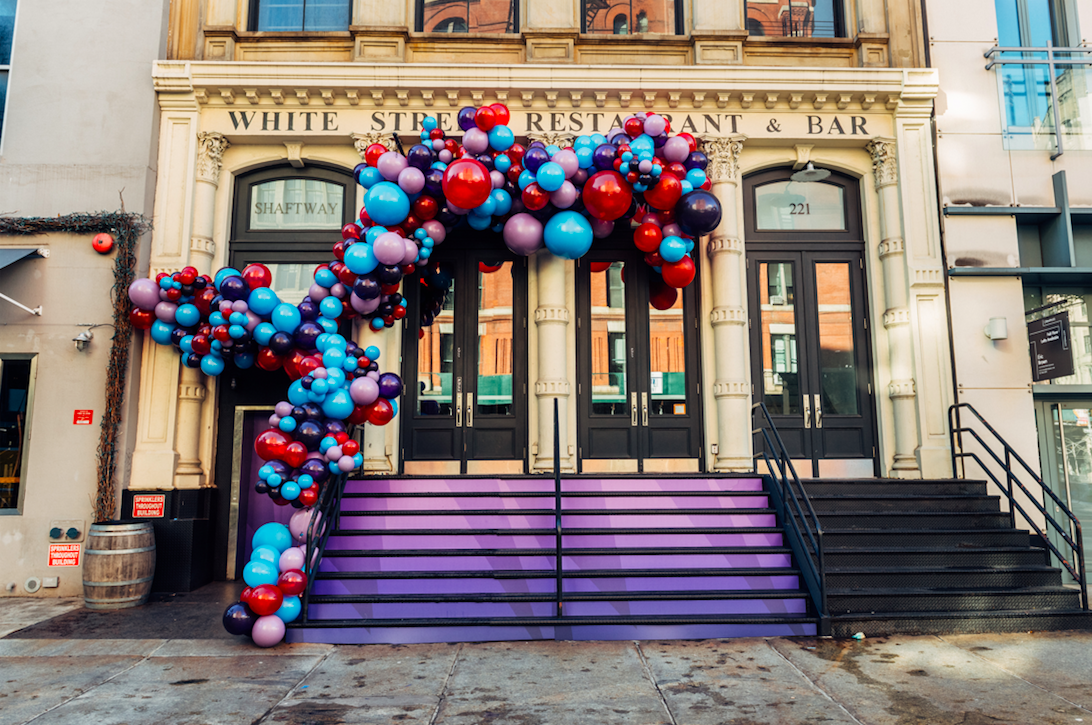 Since this blog is about entrances that "pop", it's only appropriate that we kick it off with balloon sculpture (see what we did there?!). For the Spotify Inclusion Summit we designed custom imagery for the stair rises and a balloon mix that brought to life the mood of the event as an unmissable entrance moment. Spotify wanted an installation that was visible from afar without announcing their brand's name, and this was the perfect solution. Global attendees found the space easily and took plenty of pics posing in front of this amazing entrance.
2. Building Vinyl Wraps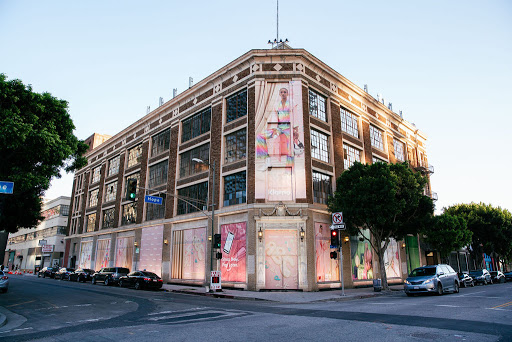 Turn your entire venue into an entrance moment and branding opportunity with a vinyl wrapping. A building wrap gives you the opportunity to showcase branding, draw extra attention and foot-traffic to your event, and even throw in advertising to non-attendees! The wrap essentially acts an arrow and a brand statement all in one, like the one in the photo above that we installed for an LA event this spring. When planning for a building wrap though there are lots of logistics to keep in mind. Make sure you account for adequate set-up time (building wraps are not quick!), potential permits, and weather conditions as well (this was installed in a wind storm!). Once the details are squared away however, be prepared for an awesome first impression!
3. On-brand Greeters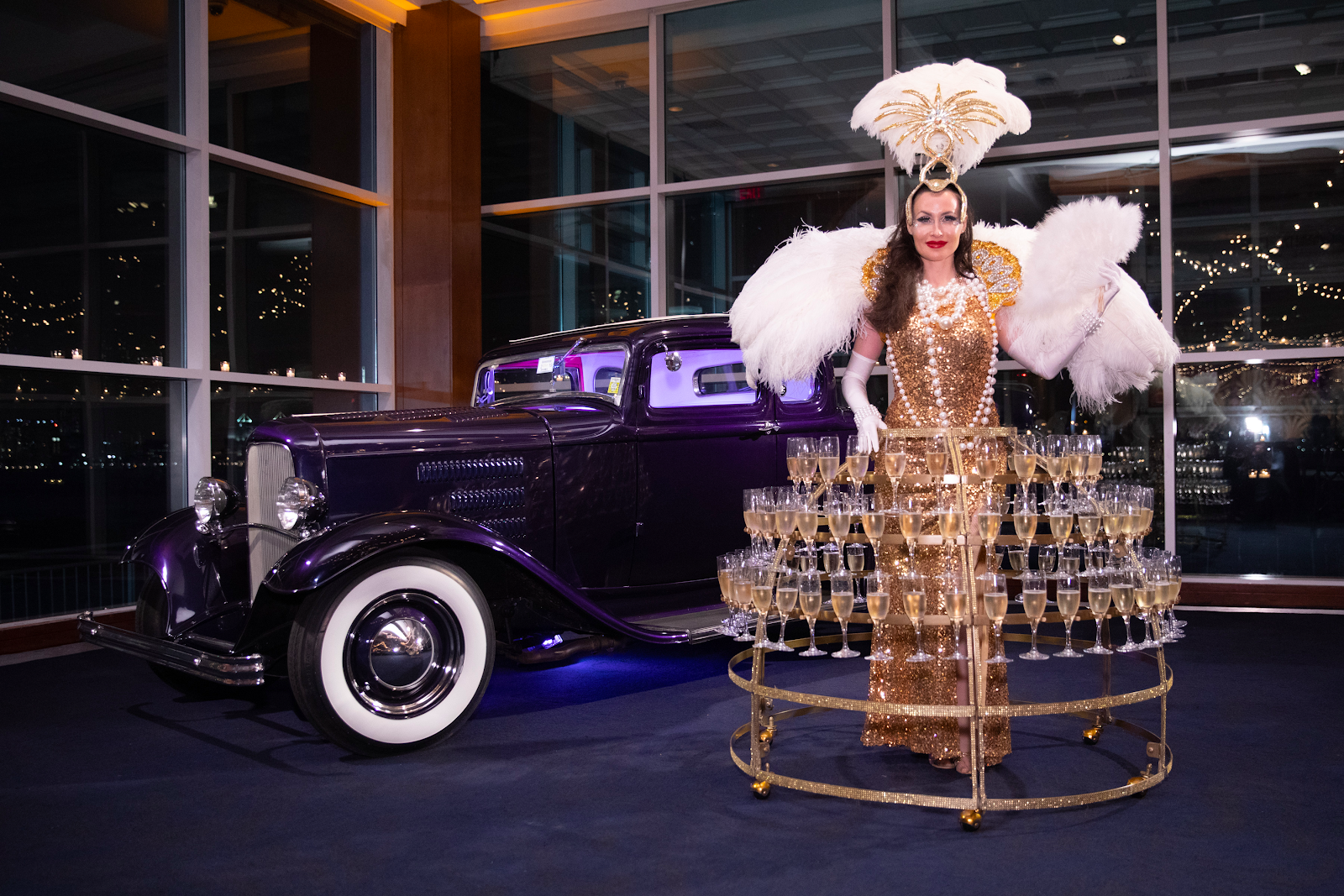 A signature drink is common at most events, but consider taking it to the next level with themed greeters! A friendly face adds a personal touch to your attendees' experience and also sets the bar for the theme and style of the event to come. Careful though, sometimes these greeters are so photographable that guests tend to clog the entrance taking photos. Make sure you save enough space for photos, but don't create a bottleneck (here are some tips on how).
4. Opaque/Frosted Windows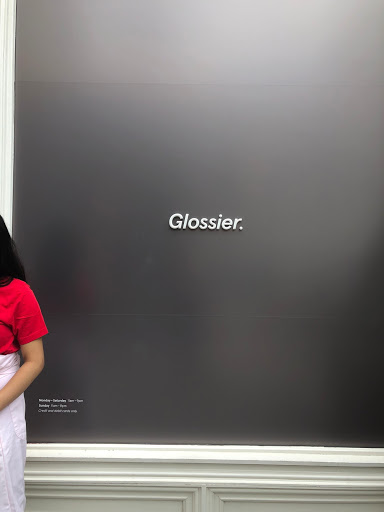 Sometimes, less is more when it comes to an entrance moment. Take Glossier for example. They frosted out the windows of their SOHO flagship store and it created an allure and mystery surrounding what's to come when you step inside (FYI: what's inside is awesome! Check it out.). The mystery of their entrance makes guests feel like they found a hidden gem in the jungle of NYC, making the experience all the more special.
5. Holographic Entrances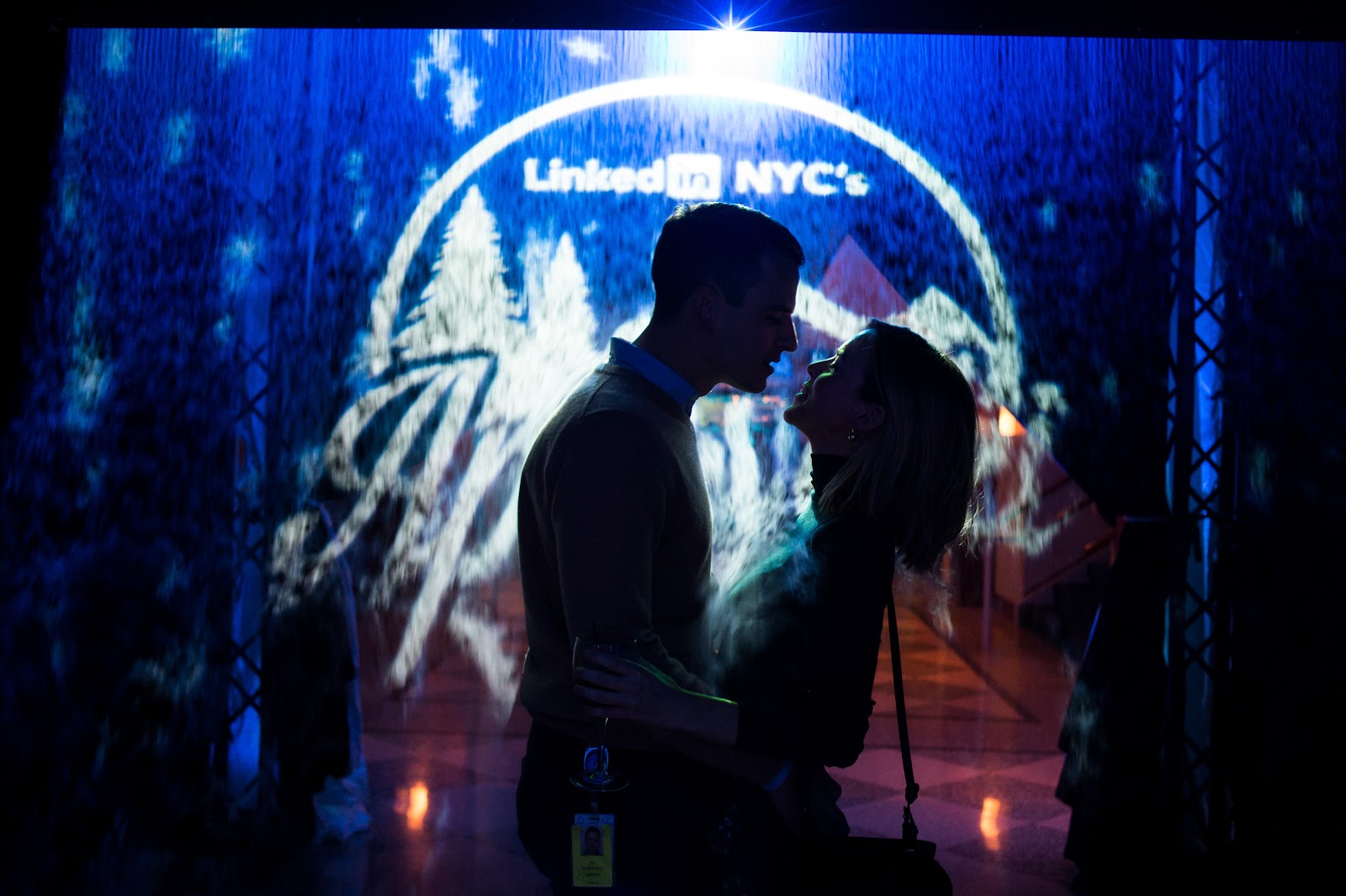 If you're looking for an entrance moment that combines design and tech, consider a holographic entrance (like the one we created for LinkedIn, in the picture above). These installations allow you to customize your own content, adding branding or themed visuals for guests to glide through as they enter your event. These are a great photo moment, and similar to the frosted windows, can also add a sense of allure and intrigue.
Looking for more ideas that will make your next event POP? Reach out to us today!