---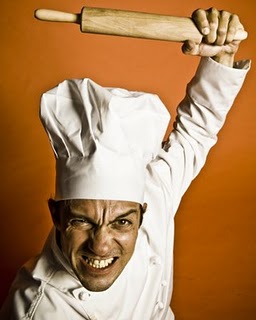 At one of the very first events of my career, I was lucky to learn one of the most important rules to practice while executing a successful event. Keep your eye on the solution vs trying to place blame, especially in situations where time is a factor.
Planning large events for 13 years, I have inevitably witnessed many crises moments. As we all learned in Kindergarten- don't panic: stop, drop and roll. You can use this same fundamental grade school lesson in life to calmly create a solution: STOP any less important tasks, DROP the question of who's fault it is at that critical moment and immediately ROLL out the plan to solve the problem.
The first time I experienced this as an event planner was several years ago when we were hired to organize a large tasting event featuring over 50 chefs. Each chef had a small area to prepare several signature dishes for guests to sample. There were over 800 guests in the room sampling every dish. This type of event warrants about 10,000 small plates where only about 4,500 plates were delivered.
The time came quickly, less than an hour into the event when a chef alerted us that he was running low on plates! Yikes! I couldn't even think about the possibility of 50 angry chefs, 800 disappointed guests and a very pissed off client.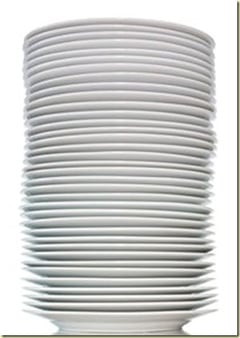 In efforts to get to the bottom of the rental order discrepancy, our Account Manager immediately began to reprimand the Event Producer: Who is responsible for this error and how did it happen? Although I was still a rookie, I recognized that this was the last conversation that should be taking place at that very moment. Time was against us and a solution needed to be made FAST! Even though I was pretty junior, my gut told me to take a chance in speaking completely out of turn. I interrupted and suggested that the conversation could continue post-event, as it wouldn't help solve the current problem at hand. We needed a solution not a culprit!
The Account Manager stopped yelling and stared at me. *Gulp* It felt like an eternity but was probably only 3 seconds. Much to my surprise they finally said... Dana... you are absolutely correct! The team immediately switched gears and within minutes we all worked together to brainstorm the best possible solution to get an additional 6,000 more plates delivered immediately! The Event-Gods were definitely working in our favor, but only because we followed a golden rule: Find the solution, not the blame.
As event producers, we all know if often feels rocky behind the scenes. But in the end, it's the efficiency in how we troubleshoot crisis that ensures a smooth running and successful event for our clients. The guests had as many plates as needed for each dish sampled, the chefs were happy that the event wasn't cut short due to shortage of plates and the clients were thrilled that their event was a huge success!
#EVENTPROFWIN