---
Many of you already know that graphic & experiential event design are some of our core services. Whether your event is virtual, hybrid, or live, Team SEQ approaches all visual elements with a deep understanding of your brand, your goals, and your event's overall vibe. From guest communications to signage, or custom platform design to SWAG, every visual is an opportunity to make an impression and immerse your audience.
We start with your brand by creating a unique visual identity for your event or event series which speaks to the experience. Visual identities are not always based on a literal theme, but can also bring more figurative ideas, colors, and imagery without formal phrasing. By establishing a clear visual identity upfront we are able to weave a visual thread through each element of your virtual, hybrid, or live event, making it cohesive, impactful, and instantly recognizable.
One of our favorite examples of a visual identity used from start to finish of an experience was for the 5th annual Spotify Inclusion Summit which we produced just prior to the pandemic. Making an impact, setting the tone, and bringing a sense of such a prolific brand without the use of a logo were key. Here's how our team brought Spotify's internal Inclusion Summit to life through design:
Discovery Phase: All of Sequence's design projects kick off with a thorough discovery phase. During the discovery phase we ask questions like: what are the goals of the event, define your audience demographics, what are the feelings you want to evoke? For Spotify, we began with the theme of "Allyship: Bring One, Be One" and the vibe was to be inspirational, bold, and dynamic. Through this initial phase of learning more about our client, we learned they preferred a 3D illustrated approach to the design. The HR Team provided this mood board to us as a helpful thought-starter, and we had a very in-depth live conversation with all the key internal stakeholders.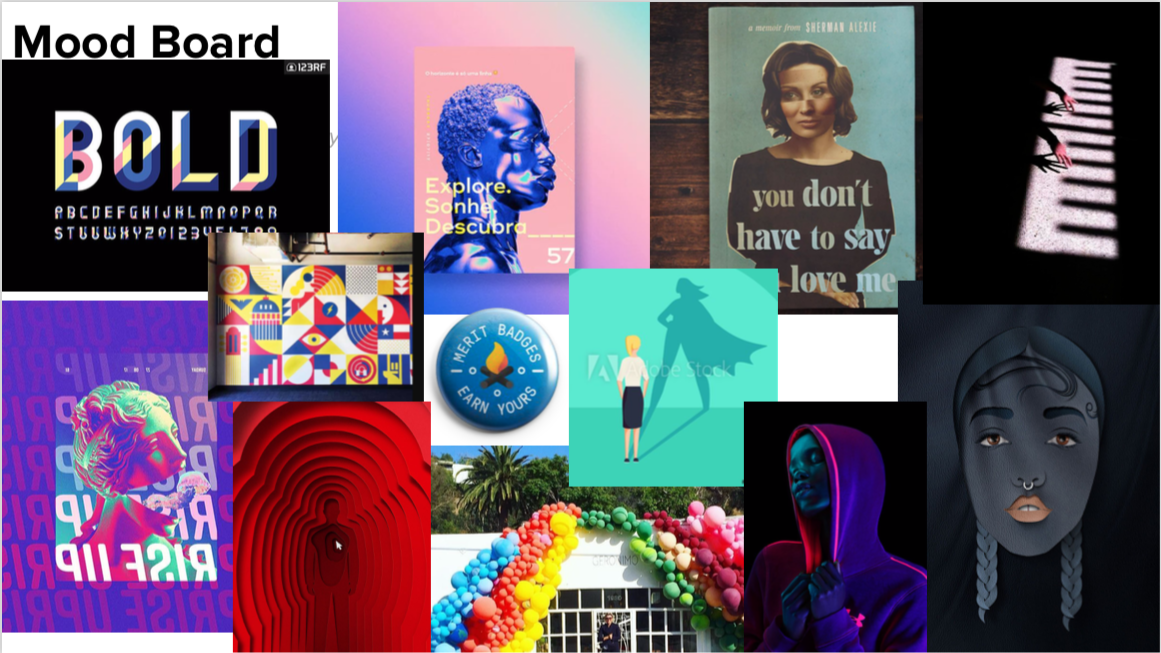 The Design: We synthesized all of our findings in the discovery phase into this design for the Inclusion Summit. The design blended their preferred bright and bold color scheme, with a focus on their theme of "Allyship" and brought in elements of connectivity, music, and movement. In live discussions with Spotify, the concept of "energy" came up a few times. The design needed to have a unique look, while following their (200 page) brand guidelines as well as the (50 page) HR-specific brand guidelines. They prefer not to use their brand logo for internal events, so we chose to create something completely unique for this event while maintaining brand consistency.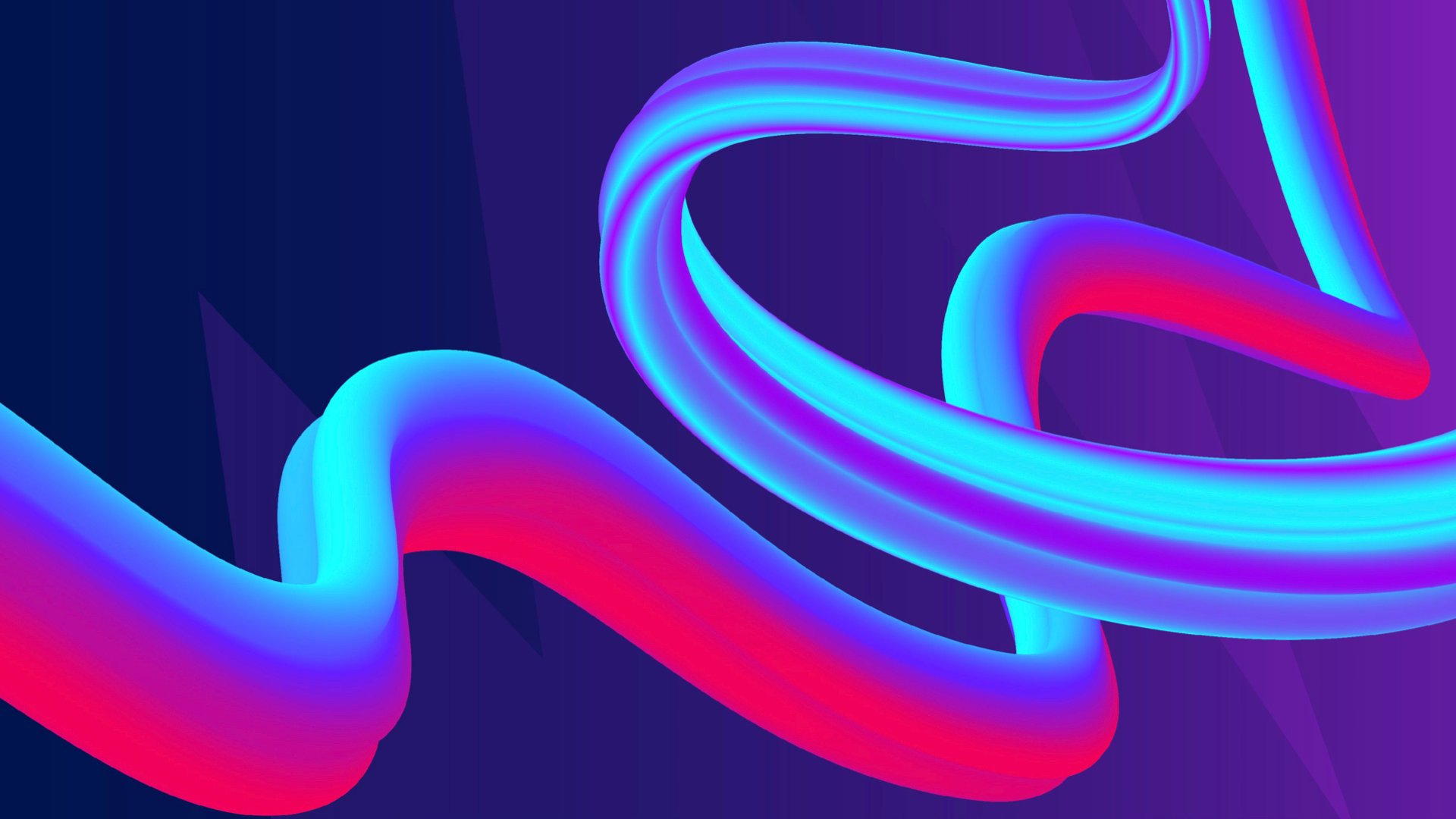 The Entrance: In order to weave the visual identity (which guests were introduced to through email communications and RSVP portal) throughout the event, we started at the front door. The entrance moment was conceived as a deconstructed version of the visual identity. The idea was for it to be recognizable to guests from blocks away, especially those new to the city and needing some help finding their destination. An entrance so closely fitting the visual identity of the event helped guests feel welcomed and familiar, and served to immerse them in our visual world before they were even inside the door.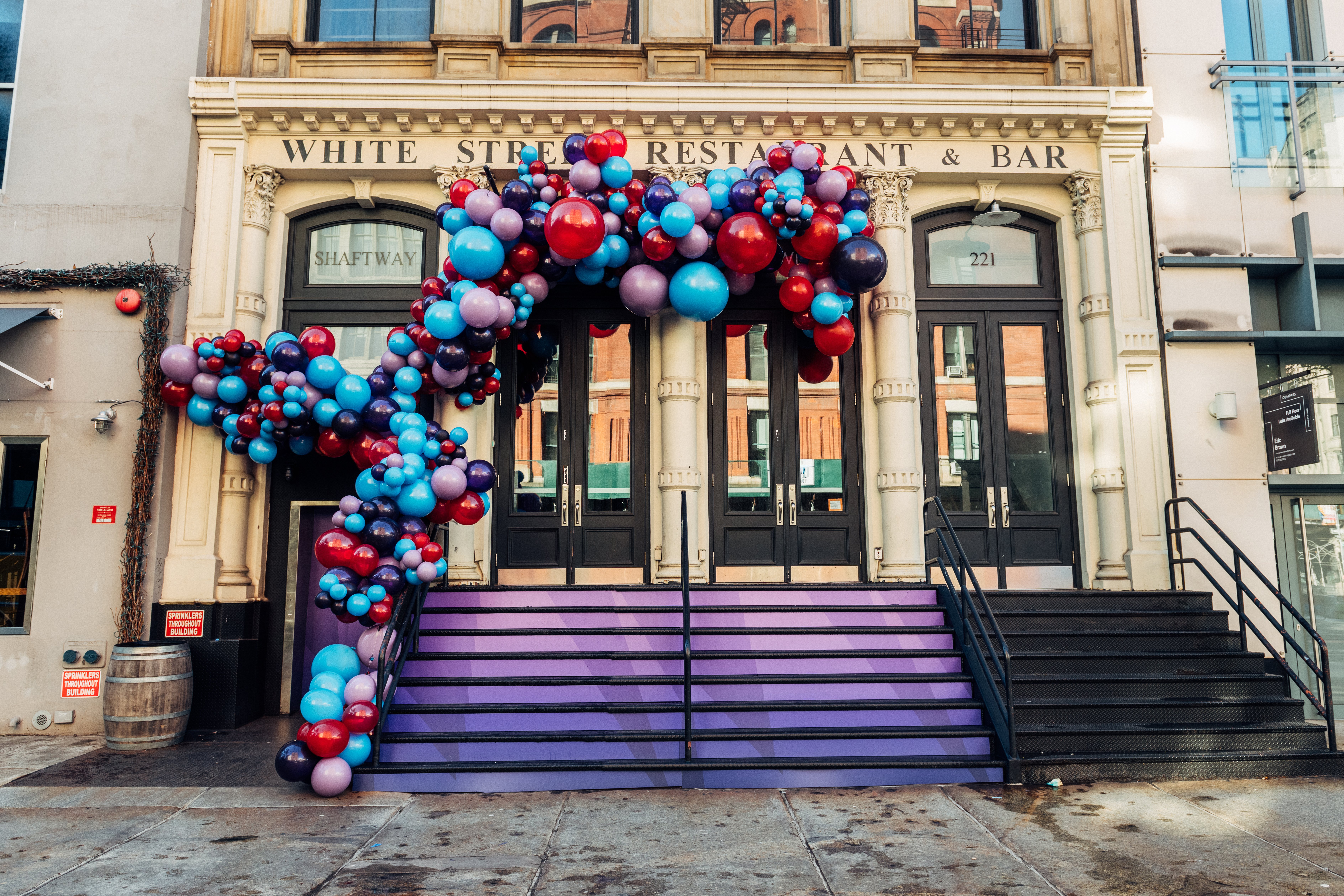 The Main Room: Selected lighting hues, the same continuous balloon sculpture trailing inside, a large projected logo on the wall, and corresponding menu signage all wove the same visual thread inside the immediate event experience.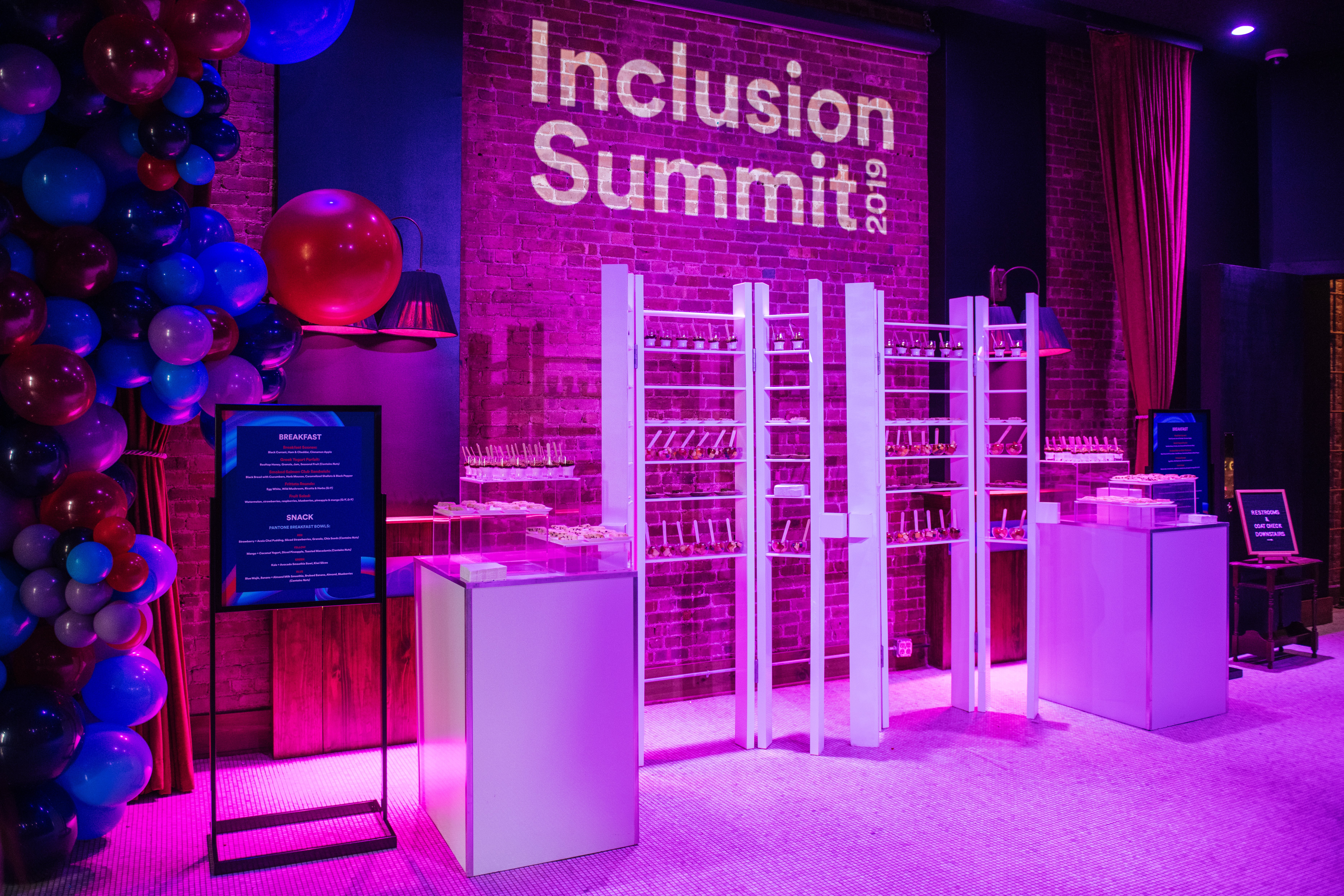 The Materials: Printed materials and attendee swag reinforced the visual identity of the Inclusion Summit and served as an event keepsake. Laptop stickers made a lasting impression of the event for those looking to show off their travels and involvement within this incredible organization, while branded brochures continued to highlight the theme.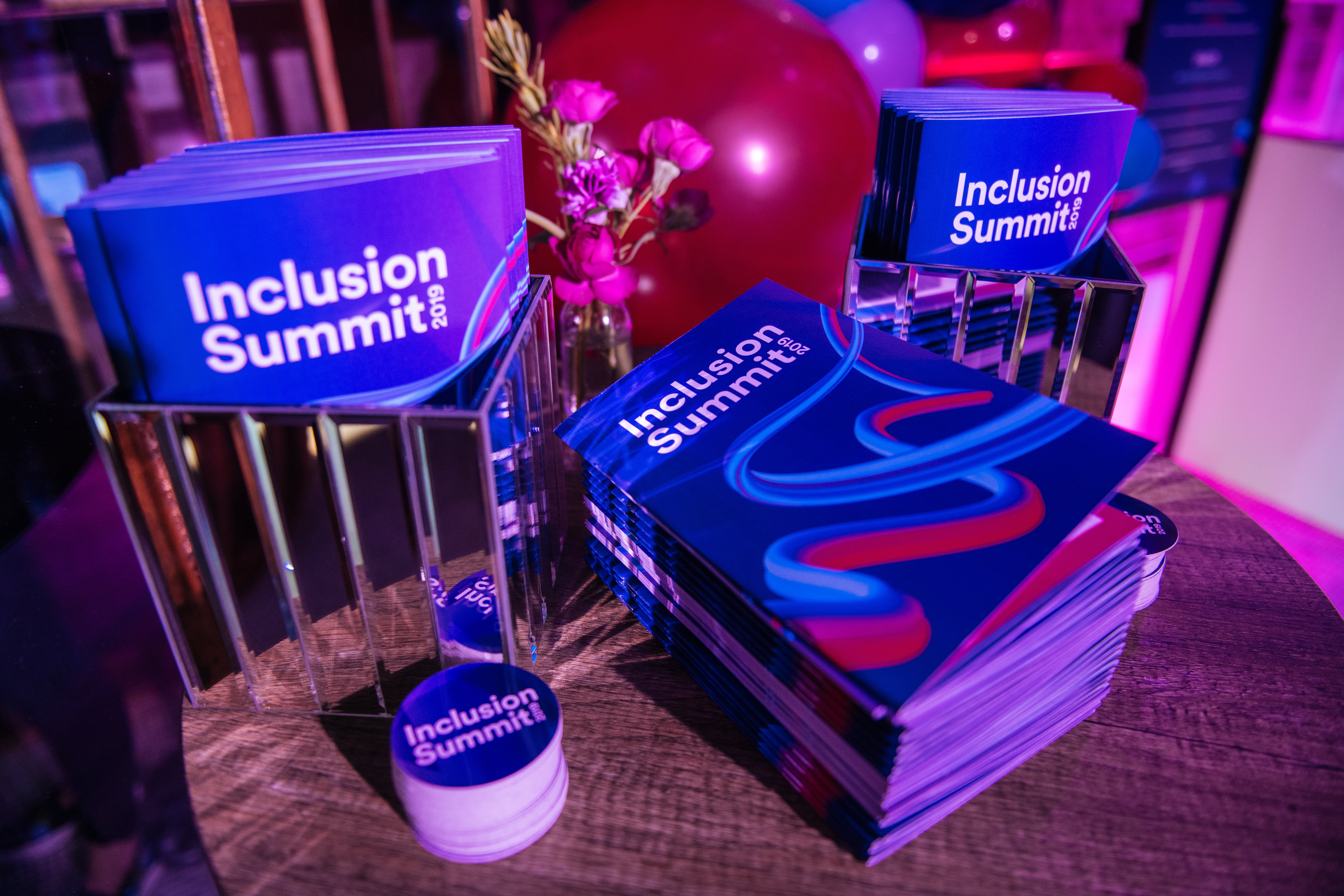 The Stage: The main stage was simple, utilizing large-scale projection directly on the wall behind speakers onstage. We created a full presentation template in the same visual identity which aligned to the actual content needs (welcome, speaker introductions, section titles, etc.). The surroundings of the room, railings, doors, and walls were a perfect canvas to bring the visual identity into the space and make it even more immersive for Spotify's guests.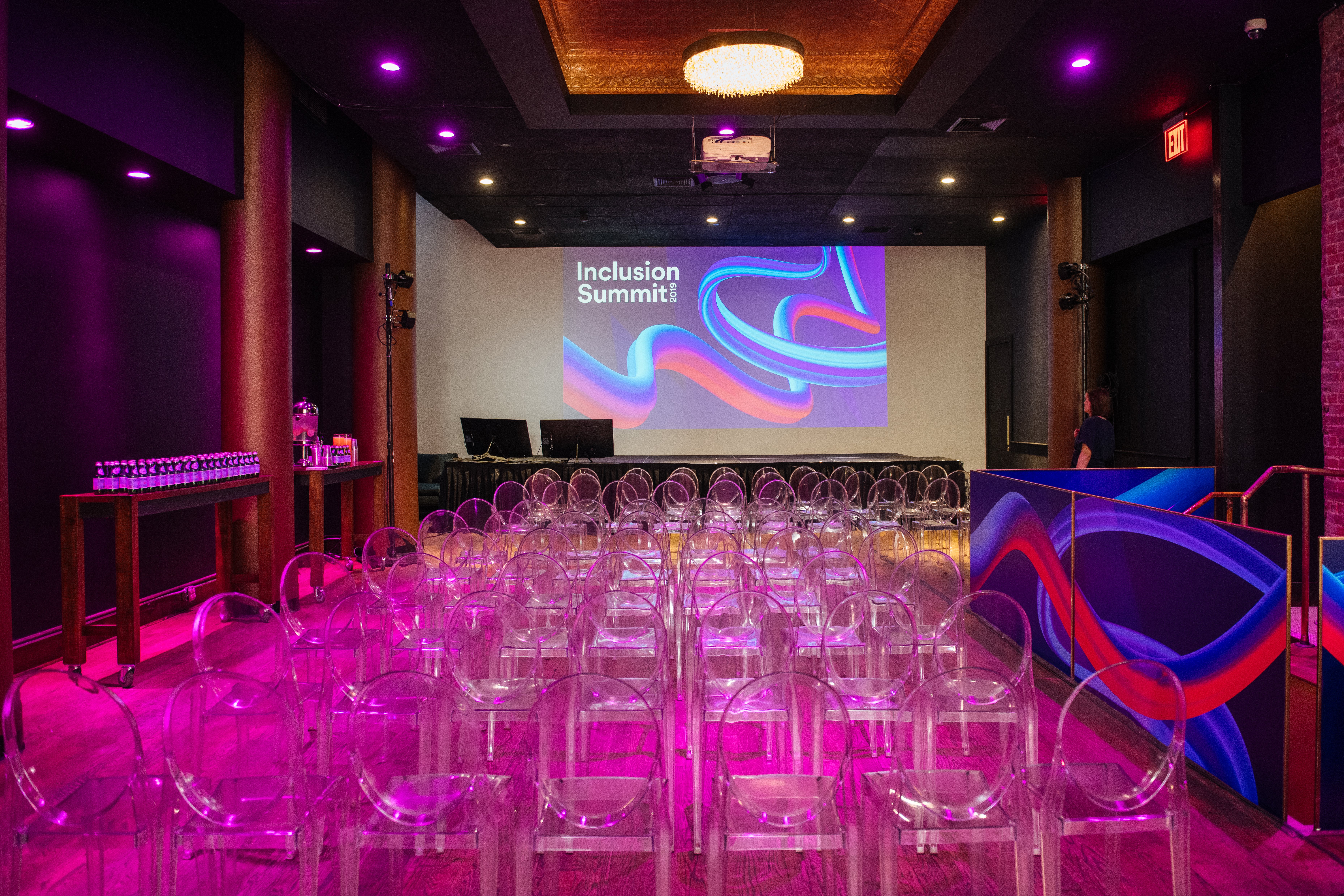 No matter what type of event you are planning, having a visual identity woven throughout the experience will leave a lasting impression on your attendees. Team SEQ can get to know your unique needs and goals and bring this all to life!
Have questions about designing your next event? Sign up for a free consultation with one of our event professionals to help guide you on your next event planning journey. We can't wait to connect!