---
My latest obsession-of-the-moment is my iPad mini. It's changed my life, people. I have been reading like nobody's business just because I can download whatever I want to read on a whim. Between forays into the
Children's Choice Book Awards "Teen" Category
(
yes, admittedly, I am a YA fanatic
), there have actually been some enlightening work-related reads.
The latest came from this great BizBash piece with suggestions from Event Planners (shout out recommendation #4, from our own Adam Sloyer. Yay introverts!). I'm about halfway through The Accidental Creative by Todd Henry. This is a great read for those in Events and related fields to examine our creative and general work process. Giving me lots of food for thought.
The other day, within the "Creative Rhythm" section, Henry suggests that creating dynamic relationships is a key to enhancing creativity (yep, I'll add "Start a Circle" to my to-do list immediately), and offers some suggestions for what should drive the conversation. The topic of "What is Inspiring You?" really made me think, and compelled me to ask it of myself. What had inspired me lately?!
The answer (which no one has ever given before): Matisse. The Met's exhibit (unfortunately, now closed) "In Search of True Painting" offered a peek behind the curtain of the great and powerful artist. I was one of those jerks who schlepped to the Met literally the last weekend of the exhibit (from Brooklyn, on Saint Patty's Day. You know.. I was serious), but definitely got my money's worth.
I could go on about the exhibit for pages, but I'll distill this to the poignancy regarding the creative process since that's where I started. Even as a long-time fan (and Art History student!) I've never realized the physical complexities of Matisse's creative process, and the constant search for what specifically seemed most genuine and authentic. With work so deceptively simple, it's easy to miss.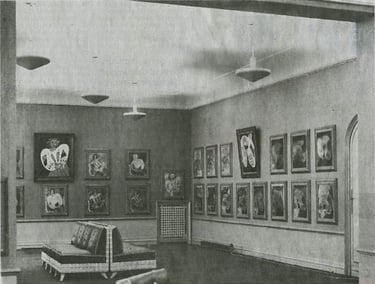 In Gallery 7 of the exhibit hung a recreation of a 1945 exhibition at Galerie Maeght where several paintings were hung on the wall surrounded by photographs documenting its incremental progress. In all cases, the image changed vastly from start to finish (Matisse literally scraped and re-worked almost every single aspect of the composition). It was remarkable to stand there looking-back-and-forth, looking-back-and-forth at each stage and then at the completed work at the center. #ArtGeekMoment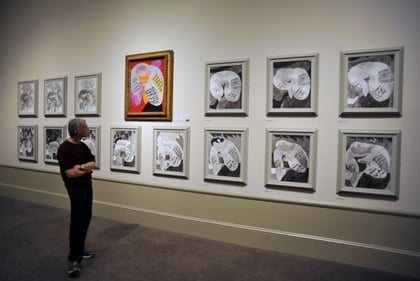 This experience has continued to inspire me both creatively and conceptually. It's so easy to think that works of Art just happen. In more cases than we probably realize, they don't. Process plays a huge role in bridging inspiration to execution and the journey is the best part; that's Event Planning, my friends.
As we often say here at Sequence, the event itself usually takes about 5% of our time. It's certainly not that the event is inconsequential, but in some ways the work is already done (for better or worse, but in our case always better). The experience has changed tremendously from that initial spark of an idea; some parts were scrapped, new ones took their places. Just like Matisse's finished paintings, the end doesn't tell the whole story . . . and we wouldn't want it to.
So what's the moral of my story?
1) Get an iPad mini
2) Read something thought-provoking
3) Think about what has inspired you lately and tell someone about it
Boom. You have been Lizzified.