---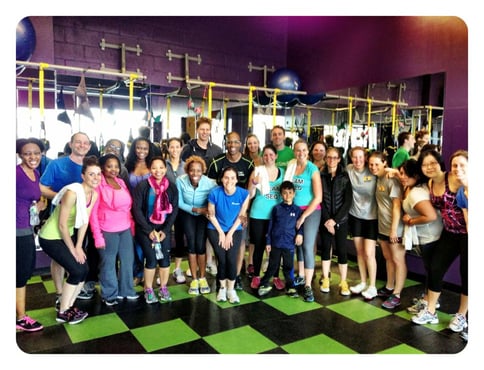 Here at Sequence, we consider our clients family. Everything that our client stands for and supports -- we do too. We strongly believe that in order to produce a great event - we need to be one with the client's mission. No question for SEQ, it's a top priority and a critical component to our continued success!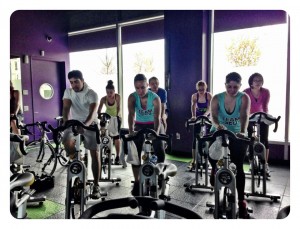 Just recently we had a blast supporting Enterprise Community Partners with their Spin for Strong Communities initiative. Together with our client and other partners, we pledged 60 minutes of sweat and helped to raise funds that support their mission in providing New Yorkers something so many of us take for granted: a place to call home. And not just any roof over our heads, a home that is surrounded with a vibrant and thriving community filled with opportunity to provide a good life.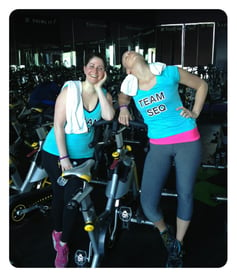 With the push, motivation, support and killer music from
spin instructor Mr. Ray Wallace
at
Pedal NYC
(Hey Mr. Ray! We <3 you!! ), we bonded and burned calories for such a great cause!
Opportunity
starts with a safe, healthy and affordable place to call home. Nationwide, more than 20 million people spend more than half their income on housing costs. On any given night, the number of homeless people sleeping on the streets of NYC would fill up Madison Square Garden (thats over 20,000 people!!) Over the past 31 years, Enterprise has not only helped to support New York but has created 300,000 homes across the country. We totally thought the least we could do would be to spin our little hearts out in support of such a great cause.Even though the spin-class is over and we surpassed our goal with $5,386 raised -- the fight to support our community is never ending!
Click here to make a donation
or
visit their webpage
for more info!
Oh.. and if you want to get your butt kicked-- go and visit Mr. Ray at Pedal NYC!
33 West End Avenue (61st & West End Ave, in the rear courtyard)
(212)-561-5435