---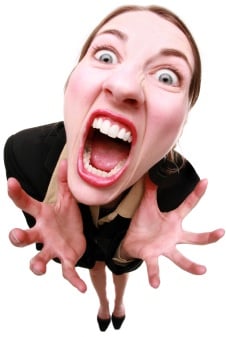 People ask me all the time, "What do you love about being in the event industry?" Sure, there are the obvious answers which include interaction with people, collaboration, travel, creativity and the constant change in projects. But my favorite, most unexpected answer to this common question is: the pressure. I like the pressure of balancing multiple clients, the pressure to meet deadlines, to keep under or at budget, to manage and then exceed expectations, to propose and implement something new and different, to avert crisis, the pressure to MAKE. IT. WORK. and then of course, to GET. IT. RIGHT. I lovingly call this "pressure", where I'm positive most others would call this "stress".
One year ago, Forbes reported on the Top 10 Most Stressful Jobs researched and determined by Careercast. Not surprisingly, right up there with crime fighting, bomb detonating and aircraft flying sat ME -- an Event Coordinator ranked at #6. Yep, situated comfortably below Military General and just above CEO or PR Exec, it made perfect sense to me. Don't laugh, it's true, and I believe whole-heartedly that being in the events industry takes a certain type of person to handle the pressure...er...stress.
But what happens if we start to crack? We're tough, but are we that tough? We're human of course, and like the rest of our stressed-out peers on the Top 10 list, we have to learn to recognize when the heat starts to rise, understand how to manage the incoming pressure and ultimately reduce the stress not only in our professional lives (with our team and clients) but also our personal lives.
So how do (or should) we do it?
Luckily, last night, Team SEQ had a great opportunity to join ISES NY Metro at Sunset Terrace at Chelsea Piers for their January event appropriately named Manage Your Stress: How Movement, Diet and Good Planning Can Reduce Stress and Enhance Your Zen. Aside from the usual opportunity to network with our industry, Chapter President, Paul Neuman moderated a panel at the cozy which included a psychologist, a dietitian and a certified yoga instructor to help stubborn (stressed?) event folks like myself identify the pressures in our day-to-day and how we can help make our lives and the lives of those around us, much more peaceful.
Admittedly, I was skeptical. I joked with Adam, what could this panel possibly teach me that I hadn't already heard or read about before? No coffee...blah blah blah... exercise more...take time for yourself...blah blah...write in a journal...eat more lean protein...blah. Well, I was wrong! This blog is proof that yesterday's panel enlightened us in ways that we didn't expect, and provided some great pointers to those of us in any industry on ways we can destress our lives!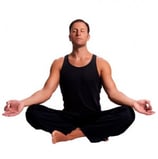 Elena Brower, Founder of Virayoga

What Elena says

: Meditate! Meditation is really just a moment of listening. Just 5 minutes of quiet meditation per day has an impact on our capacity to listen well. Learning to listen to yourself is being able to listen to others. To exercise a brief state of meditation strengthens our capacity to be less reactive and more responsive.
SEQ Takeway

:

Alright, so not all of us in the group buy into excessive meditation and yoga. (*cough*ME*cough*) But I do believe the core values of this message translate really well into our profession. Team SEQ liked the idea of starting our day with 5 minutes of silence and self-reflection, and vow to gather as a group to do so before we throw ourselves into the depths of an event. We'll be able to listen more openly and more effectively to each other, to our clients and to our vendors. After all, an event can be all about fighting fires, and we need to be more successful in our response than in our reaction.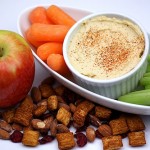 Samantha Rigoli, Registed Dietitian, Healthy To The Core NYC
What Samantha says: Eat, Drink & Be Stress Free! Forget about everything you've heard about stress eating being a bad thing! Eat regular, high-performance foods that contain complex carbs and healthy fats regularly. Cut down on coffee and energy drinks and supplement with lots (LOTS!) of water, herbal teas and protein smoothies.

SEQ Takeway

: Stop right there! Nobody is taking away my venti-nonfat-vanilla spice-redeye-misto! And yes, I often get so busy I forget to eat or refuse to leave my desk -- even if it's at the expense of Hale & Hearty. Whether it be at our office or at an event, we vow to support our staff and crew by encouraging the consumption of fuel-foods. We LOVE the idea of a "grazing station" --where we set up a day-long spread of healthy snacks and beverages that our team could access throughout the course of an event. An assortment of nuts, dried and fresh fruit, granola, organic popcorn or trail mix, fruit juices and smoothies are a great way to fuel the body and the brain as we produce our best event yet!

Dr. Karen Binder-Brynes, Psychologist

What Karen says

: Learn to recognize "The Buzz". The more you are aware of your own "buzzing and seeing red", the more likely you are able to get your stress under control. Take a moment to breath deeply, take a short walk or visualize a sense of calm. Don't be afraid to ask for help or voice your stress and frustrations in an informative way.

SEQ Takeway

: We want to encourage office-wide "mental health breaks". In 2013, our team will make a conscious effort to stop what we're doing (no matter what it is or how busy we are) to get some fresh air, eat together and share with one another the stresses or worries we may be experiencing that day. We believe this will not only provide a moment to regroup but to also keep the lines of communication open and recognize incoming stress or anxiety before it gets too much to handle.
*Whew* I feel less stressed (or pressured) already! Let's be real: we all know that we won't always be able to get out of a stressful mess, and treading water may be the best we can do to help from drowning. But with some very small life adjustments (read the above!) we can lower the frequency to which panic levels rise and the rate with which stress or anxiety occur. Ultimately these tools will make a much more productive, effective, energetic, healthier and happier YOU! Psst, take it from Team SEQ: Your clients and coworkers will thank you!