---
Award show season continued this past Sunday with music's biggest night, The 2021 Grammys. We have all missed seeing our favorite performers (or ANY performer!) singing their best songs of the year on a live stage. The Grammys rarely disappoint, but we were certainly curious how they would approach this year's show being that they managed to just squeak in last year with a fully live event. With The Grammys being the first of the award shows this season to go almost entirely live again, our team had a LOT of thoughts, but we narrowed it down to just five for you!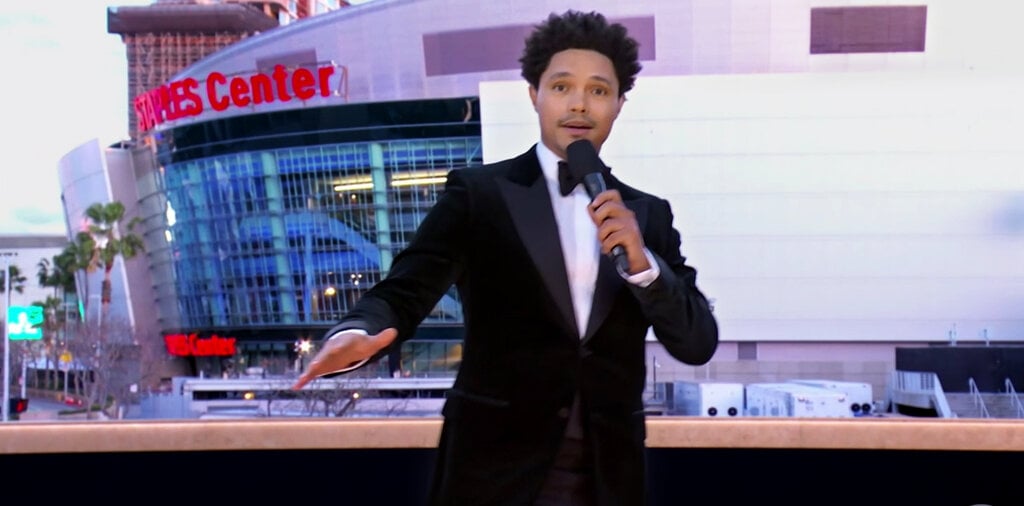 1. The Background: Trevor Noah — a perfect pick as host — opened up the evening in front of the Staples Center declaring, "This is not a Zoom background." We know how real Zoom fatigue can be so we loved seeing the Staples Center live on our screens at home, but we couldn't help feeling like it was not the best angle of the iconic building. Being event designers, we are especially conscious of staging. Though Trevor Noah's opening comments were cute and timely, the positioning for his opening remarks if referring to the former venue in the background could have been better.
2. Logistics: The main stage for awards was in an outdoor tent where cabaret-style tables were set up with all the nominees in that category seated with a plus one. Due to Covid, there was no live audience. From a logistics-obsessed angle, we considered all the steps it must have taken to navigate this over the course of the award program: Did the whole group have to get up and leave between each award? What did that mean for the arrival of the guests and scheduling performances? Was any element of the show entirely live in real-time, or was all of it pre-recorded (even if it wasn't heavily edited)?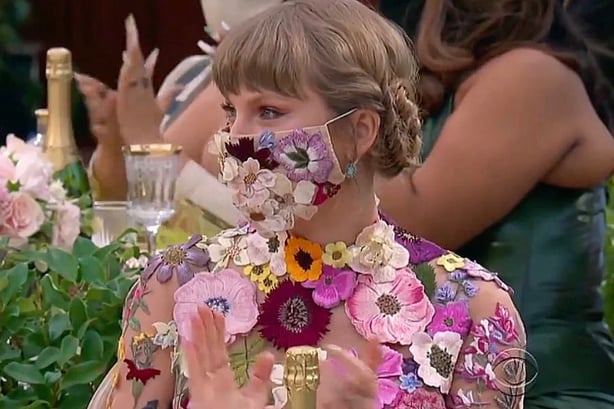 3. Mask Fashion: On a more fashion-related note, we LOVED all the stars that matched their masks to their outfits. Taylor Swift, Beyonce, Harry Styles, Megan Thee Stallion are just some of the many who pulled off the pandemic-friendly look. Team SEQ is here for it!
4. Covid Compliance: Our team is navigating the ever-changing guidelines for live and hybrid events, and we've become experts in how to host hybrid and live events safely. With all members of our team being certified in pandemic on-site protocol, we couldn't help but notice elements of The Grammys that weren't actually Covid-compliant. Sure, there was mask-wearing, and no physical award hand-off (thanks to that trusty lucite pedestal), but oftentimes we saw social distancing fall through the cracks. Presenters and award winners often hugged when accepting their award, like the adorable Lizzo and Megan Thee Stallion moment. Host Trevor Noah was frequently closer than 6 feet to performers. Additionally, a lot of performances were not distanced amongst themselves, with many of the dancers, backup singers, and band members within arm's reach. Feels like they could have done more to build in distancing measures to the flow of the program like separate stairs or stages for presenters and winners, for example. Though we're sure that everyone was tested on-site, the casual nature of the interaction was still a bit jarring with where things still remain today.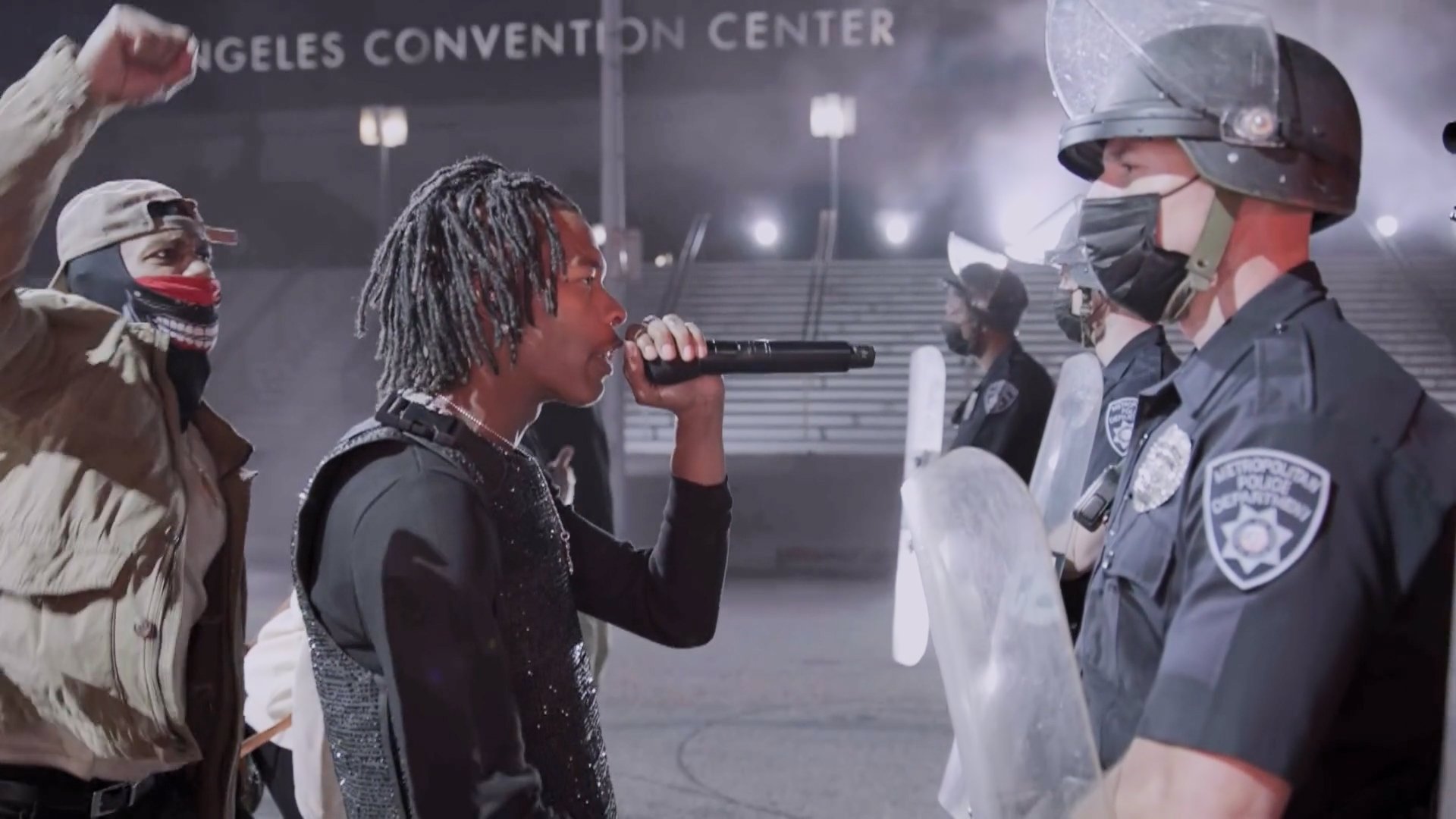 5. The Greater Good: An extremely poignant element of the award show was the spotlighting of independent music venues that have been hit particularly hard during the pandemic. Venue owners, bartenders, managers, and more were able to talk about the importance of live music in their lives and the communities around them. Each segment began with a short on-location video about the history of the venue and culminated in a live stream or (for those in LA) onstage presentation of a Grammy award. Quite an honor! Our only quip about this portion of the show was that there should have been a fundraising element included for the venues that are struggling across the country. That would have really sealed the deal for us.
All in all The Grammys felt more like a real awards show, just with no live audience. As always, the performances were unforgettable and although the scale of the event was smaller, it felt like the right approach for the times (with a few obvious hiccups). Now, onto The Oscars!
Connect with Team SEQ. Sign up for our free 30-minute consultation today.