---
Editor's Note: This blog is about one of our employees, and it may or may not embarrass her. Apologies in advance, Carolyn.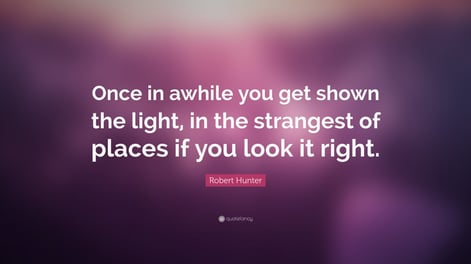 It was quiet at the Sequence office today, a few people were out and a number of others were at a meeting. So by chance I happened to overhear our production manager Carolyn offer someone a glass of water. Carolyn sits near the front of the office so it's not unusual that she's greeting visitors, but it's not in her job description. I looked up to see who our guest was, and it took me a minute to realize that she wasn't offering water to a client, a freelancer, an interviewee or a vendor. The recipient was a Staples deliveryman who was dropping off a bunch of supplies for Sequence (and clearly working hard). I happened to ask Carolyn a little while later if he was a regular, knowing we can sometimes be more hospitable with people who deliver consistently. She said no, that she hadn't seen him before.
Every company is in the service business, but Sequence is in the hard-core service business. Employing good people is the foundation of our success, and so we spend substantial amounts of time analyzing what makes people a good fit. We scrutinize backgrounds, harp on skill sets, obsess over communication skills, team dynamic and culture. We measure success looking through the lenses of Events and Agency Life because that's what we do and who we are, and sometimes that's clear enough. Other times though you find affirmation when you least expect it, outside of a business landscape. You say to yourself: I'm proud that we employ people (managers, no less) who will go out of their way to offer a stranger a cold glass of water on a hot day. Not for the job, acknowledgement or acceptance. Just because it's the nice thing to do. That's the ingredient that can't be measured on a resume or in an interview or through a presentation. You sure do know it when you see it though.