---
In this first wave of virtual events, something we have seen time and time again is sub-par production value. Yes we are at home, but it is definitely still possible to maintain a level of professionalism and quality standards in these virtual experiences. We are working with clients on cost-effective ways to avoid their content from this time being dubbed as "covid content". Even a small investment in support, prep time and technology can elevate the experience for your speakers and audience.
Here are a few of our most basic suggestions for maintaining production value in virtual:
Lighting
Lighting is everything! You always want your light source to project from in front of you. The best source is natural light from a window, of course. If that's not possible use a floor lamp bounced off the wall or ceiling or invest in a small cell or standalone LED light ring. The best ones will allow you to adjust the warmth / coolness of the light. Play around and take some screenshots to compare what's best and find the right combination.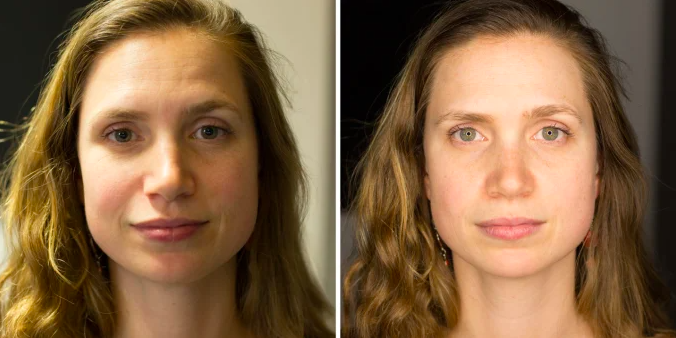 Backdrop
Think of everything in your webcam's range like your stage set or studio. You can move your Art around, propstyle a shelf behind you, DEFINITELY tidy up the room, or consider a free-standing or chair-attachable backdrop for certain situations. Get some dos and don'ts from our new favorite twitter feed "Room Rater" @ratemyskyperoom. (Isn't Skype the new "Yahoo!", guys?!)
Graphics
Well-designed graphics can show your audience that you have put the advance work in to make your production shine. Whether it's a consistent digital background, slide template or video bumpers, even a small investment in graphics will add the polish that audiences are used to and potentially increase the content's shelf life. Below you can see an example of graphics that we loved from the Create & Cultivate #MoneyMoves Conference.
Camera Angles
If you're pre-recording or working with a live production team, consider setting up multiple cameras for a more dynamic shoot or edit. You can order a drop kit with the gear needed, or even just utilize your laptop cam, iPhone or iPad for a 2nd angle. Make sure to test this live with your production team, or send samples to your editing team in advance for any feedback to improve.
Sound
Sound quality, clarity and level all matter as well. You're going to want to have your presenters or talent using similar equipment for the most consistency. If you have a live tech team, or are pre-recording with a tech, they can monitor and adjust for differences. A laptop mic will sound different than someone using earbuds, but background noise can also be more of a factor. Also, don't forget the role that music plays in your live events! Adding a soundtrack will be key to keeping transitions from becoming lulls.
Practice & Preparation
No matter what your program may contain, you should prepare your talent and have a tech rehearsal. Whether it's learning the back-end of a new platform, testing connectivity, or coaching a presenter to speak to an unseen audience, preparation will reflect well on everyone involved. Having a Plan B is also key. If you lose a speaker mid-sentence or have a blip in the live stream how can you be ready to keep things moving ahead? Yes, pre-record is a great way to protect against many of these issues, but you're still not immune from technical difficulties even in the best of circumstances.
We could go on and on, but hope this will help as we look to keep the quality of our productions high and audiences engaged. Make sure you are asking yourself these key questions as you consider taking your event virtual. Your audience still wants to hear from you, but they will appreciate and engage even more if it's clear that you're still taking their experience into account.