---
With the more relaxed pace of the summer season approaching, it's a great time to focus on an outing with your team. Depending on your goals, NYC has no shortage of options. Here we're addressing a few of our clients' summer outing "must haves" with some thoughtful venue recommendations. Here's to a perfect soiree!
Governor's Island (146 Carder Rd)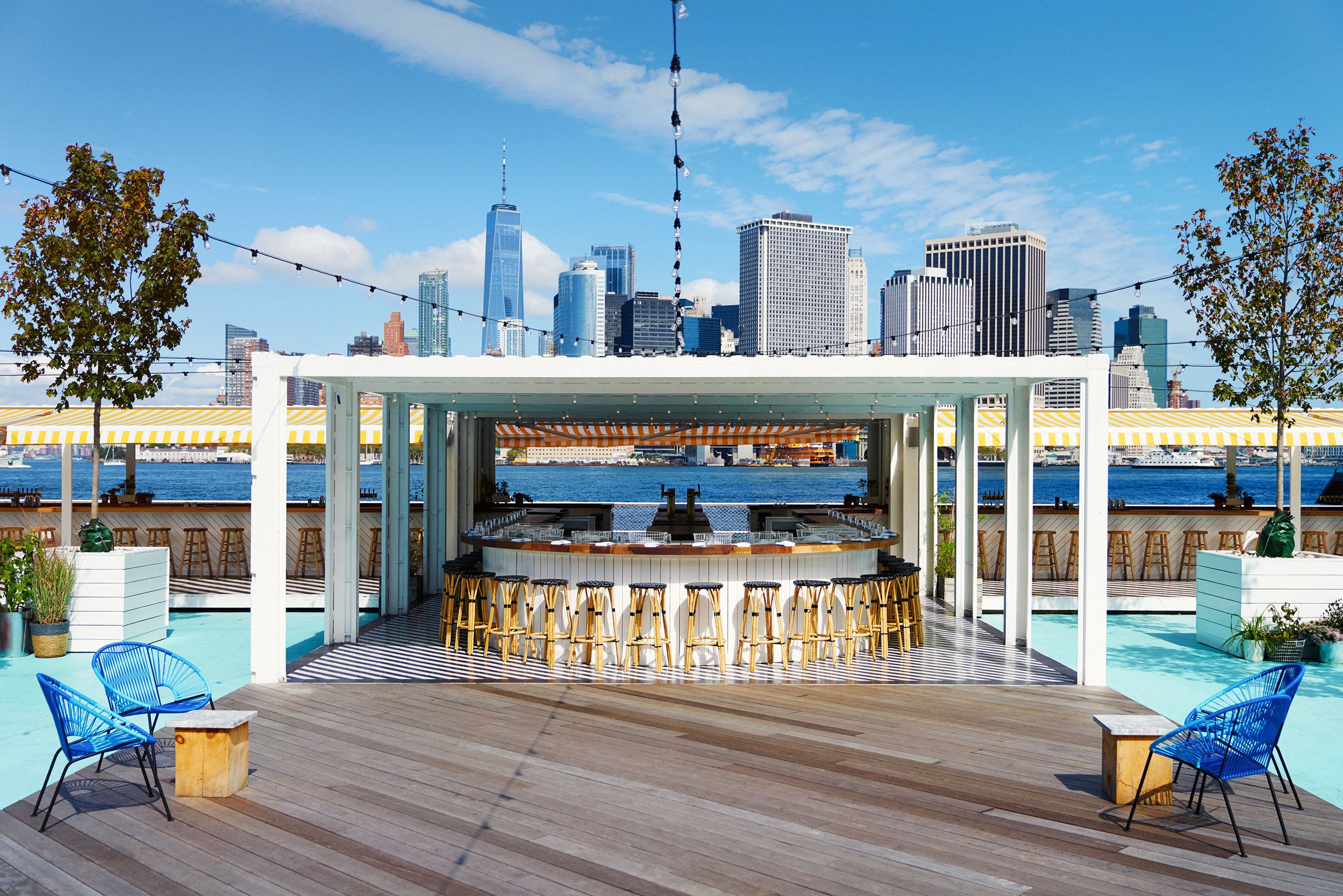 Looking to escape the concrete jungle? Governor's Island is one of the city's best kept secrets. Just a short 10-min ferry from Wall St. Pier lies a car-free island oasis full of uninterrupted outdoor space. While events at one of the Island's parks often require permitting, private events at the popular bar/restaurant Island Oyster do not! This colorful and casual outdoor space offers up to 600 guests the relaxation of living on "island time" with fresh seafood canapés (including their namesake oysters), lawn games, and a 100-ft riverside bar, featuring stunning views of Lower Manhattan and the New York Harbor. If you're feeling really exclusive, you can even host a party in the evening, after the Island is closed to the public, with a private, after-hours ferry, making travel back to the city a breeze!
2. The Park
118 10th Ave, New York, NY 10011
Another gem on the West side, The Park is a truly unique Mediterranean restaurant that is great for groups looking for a posh garden-party vibe. The venue includes a diverse selection of both indoor and outdoor spaces, and is able to accommodate up to 1,000 attendees overall. Your guests can enjoy the High Line view from the Penthouse rooftop patio, or mingle outdoors surrounded by a lush array of greenery featuring Wisteria and Japanese maples. A 30-ft bamboo display creates a central focal point in the Main Dining Room space. Worried about those summer showers? The Park is a great option since it gives you an outdoor feeling without requiring a rain plan. Be wary of heat waves though, as the interior space doesn't have climate control.
3. Pier Sixty
Chelsea Piers (23rd Street and West Side Highway), New York, NY 10011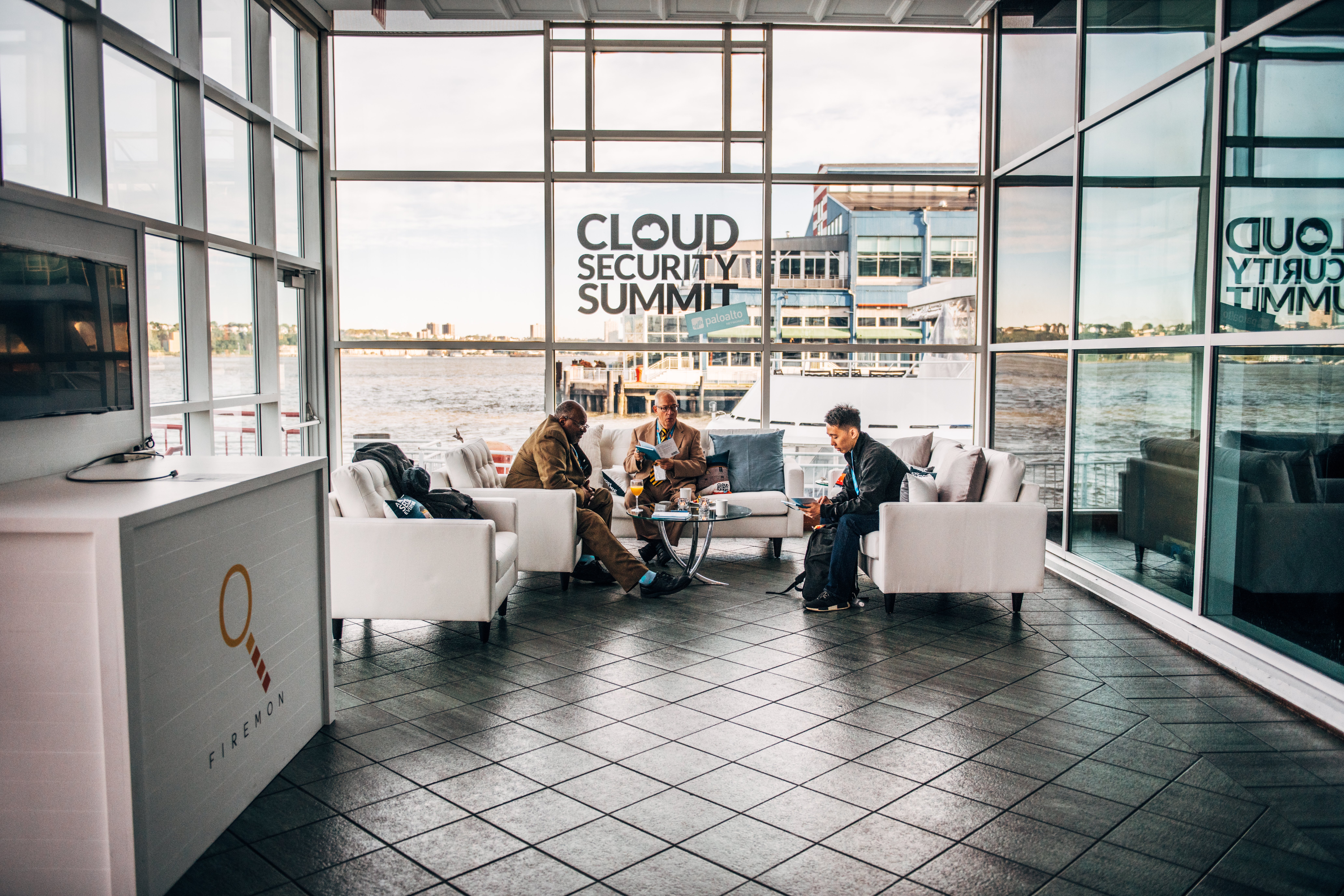 With its flexible space (accommodating anywhere from 200 to 2,000 guests), waterfront location, and superior service Pier Sixty is at the top our list any time of the year. This space is especially ideal when the weather warms and you can take full advantage of the venue's floor-to-ceiling windows to create an idyllic backdrop overlooking the Hudson. On a beautiful summer day, you can open the glass garage doors and expand your event to the outdoor terrace, where guests can enjoy their cocktails al fresco, or keep it cooler inside — all the same views, plus AC!
2 Desbrosses St, New York, NY 10013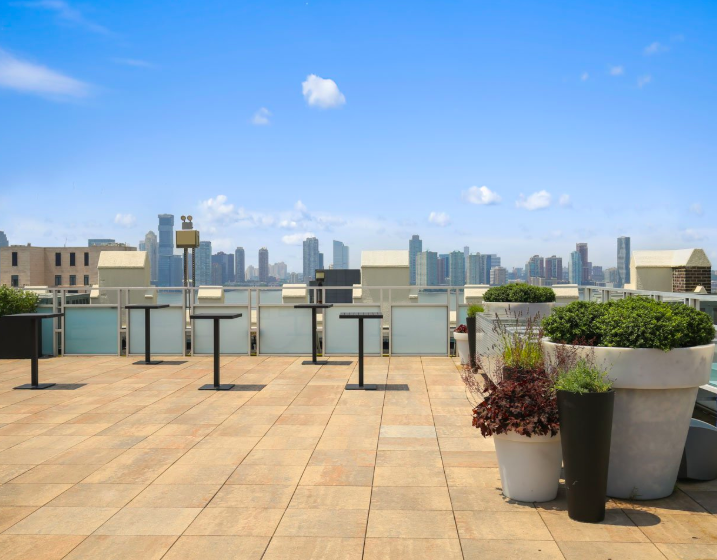 If you're looking for a more chic and exclusive downtown vibe, try Tribeca Rooftop – located on an unassuming cobblestone side street. Your guests will arrive at the private entrance and be whisked to the top floor via a dedicated elevator. Once atop the building, you'll be hard-pressed to find a more spectacular view, setting up your event against the backdrop of the quintessential NYC skyline as guests mingle amidst cozy wicker furniture vignettes. The statement spiral staircase leads to the interior space, where up to 720 guests can gaze up at the glass atrium above the dance floor. You'll feel like you're still busting a move under the summer stars.
5. Gallow Green
542 W 27th St, New York, NY 10001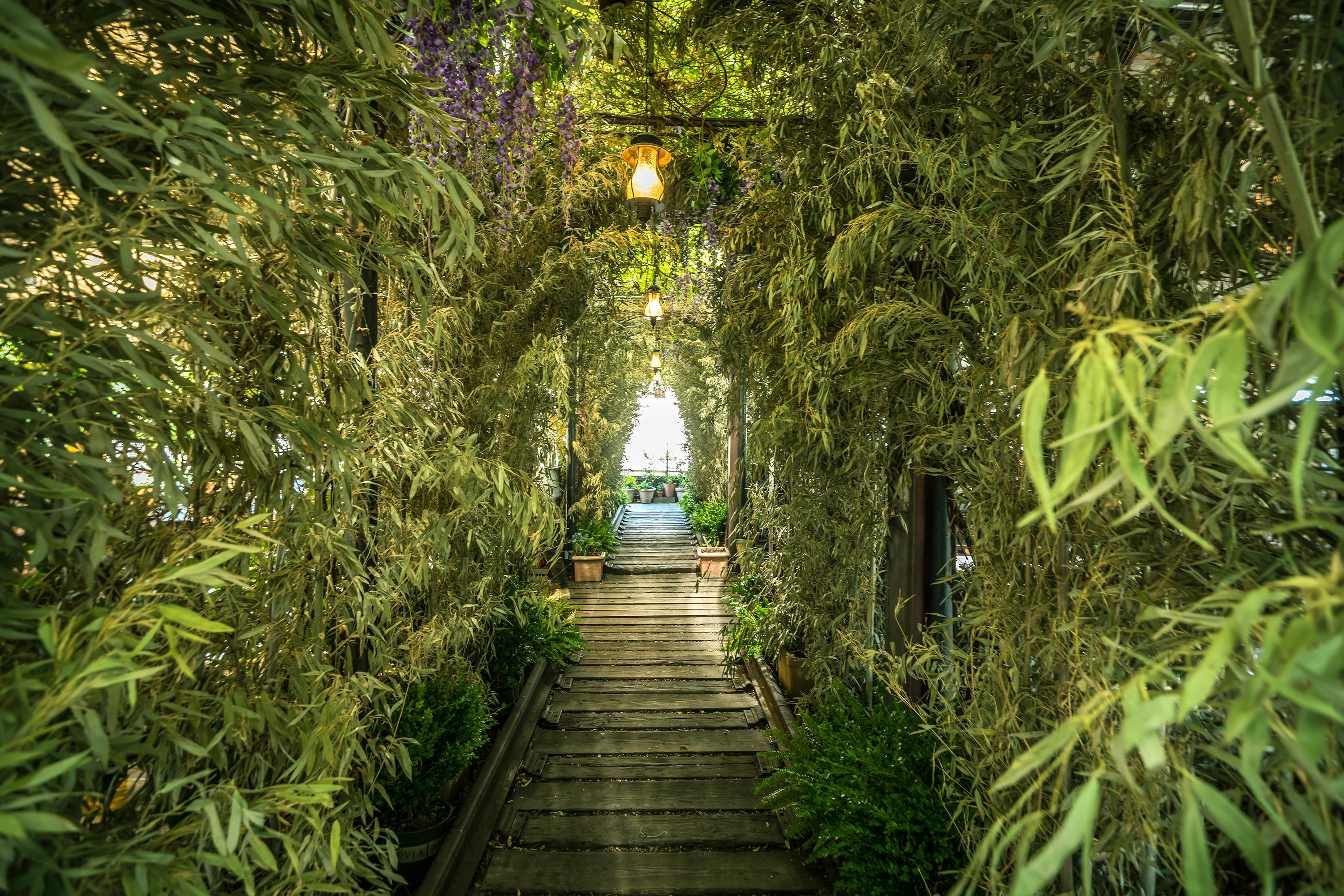 Looking for a more intimate spot where guests can get lost in a wild secret garden? Seasonal rooftop restaurant Gallow Green provides an ethereal atmosphere and a Midsummer Night's Dream vibe to up to 250 guests. The Shakespearean influence doesn't end there -- Gallow Green occupies the top floor of Chelsea's McKittrick Hotel, famous for hosting Sleep No More, an interactive theater experience based on Macbeth. Just steps off the elevator, the ivy-covered tunnel that greets you provides an Instagram-worthy entrance moment, and the twinkle lights throughout will create an elegant backdrop so you can keep additional decor costs to a minimum.
Whether you're interested in a summer hotspot, have an annual fall engagement, or are looking ahead to the holiday season, Team SEQ would love to lend our expertise to help you find the perfect venue to host your unforgettable event!