---
It took TEAM SEQ about a week to recover from Adam's most amazingly complimentary assessment of our latest contributions in last week's blog post. Seriously, we're still blushing! We love you Adam, and we wouldn't want to work with any other team!
But yes, as mentioned last week, Sequence celebrated it's 2nd fabulous year and it came and went because we were just so darn busy. We know, we know, EVERYONE's busy these days. But we were "no-joke" busy. Like the kind of busy where you're running on 2 hours of sleep (every.single.day) - where coffee is considered a meal, you live out of a suitcase and your air miles can fly you around the world... twice. Aaahh - vacation sounds heavenly right now. BACK TO REALITY! We still have a slew of events to produce before the new year, and our event adrenaline is still pumping on all cylinders! Bring it on! And in the meantime, if you don't believe us - check out what we've been up to in just ONE month!
2013 Joseph Wharton Awards Dinner, Wharton Club of NY, New York City
Debbie, Adam, Maeghan & Faye rockin' the ol' step and repeat. (How gorgeous is the Metropolitan Club?)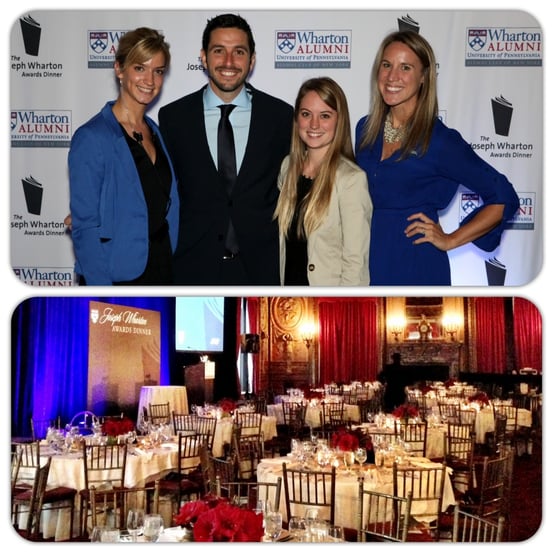 "A Passion for Lauder, 30 Years" , The Lauder Institute / Wharton Arts & Sciences, New York City
Lizz Torgovnick & Dana Lowenfish at the Grand Hyatt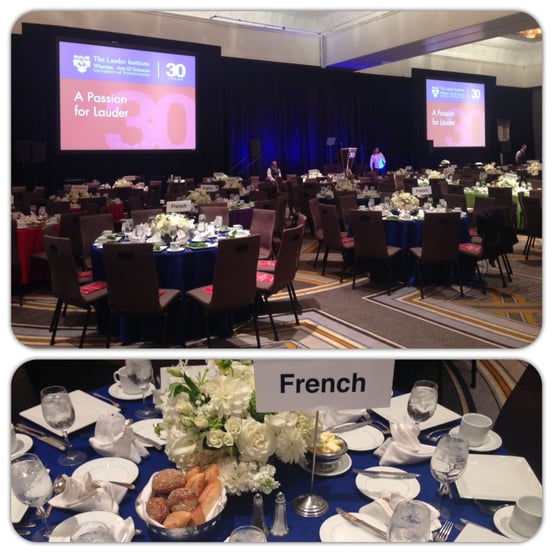 Wharton Global Forum / Paris, France
(Clockwise from top left) - The amazing stage during plenary sessions, Palais Garnier (Paris Opera House), 4,000 miles away - Faye "Vanna White's" the Registration Desk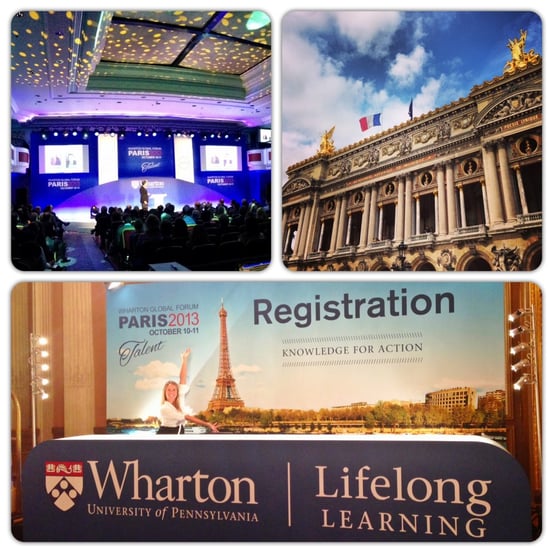 2013 Story by Story Stairclimb, inMotion, New York City
(Clockwise from top left): Faye & Ruth at the 43rd floor finish line, Lizz / Debbie / Dana & Faye on the Opening Ceremony Plaza in front of the Helmsley Building (lit up in purple!), Faye & Lizz pose with the fabulous staff at 245 Park Ave!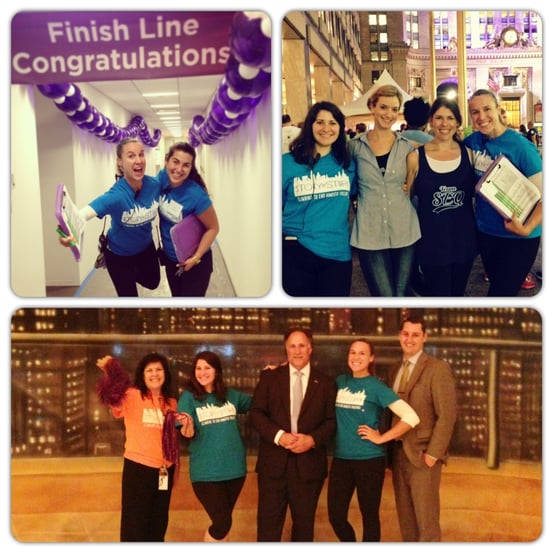 2013, CEO Connection Mid-Market Convention, Philadelphia, PA
(Top) Jostein Solheim, CEO of Ben & Jerry's gives a compelling Keynote Address
(Bottom) Debbie & Adam talking shop during a Convention coffee break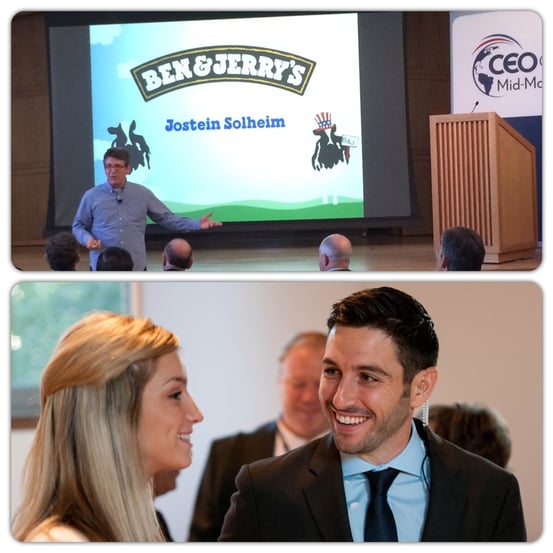 2013 Footlocker's On Our Feet Gala, Gotham Hall, New York City
(Clockwise from top ): Lizz, Faye & Dana get silly in the event photo booth, Dana catches up with BFF Brooke Shields, Team SEQ hits up the VIP lounge and cozies up to NBA Knicks legend, John Starks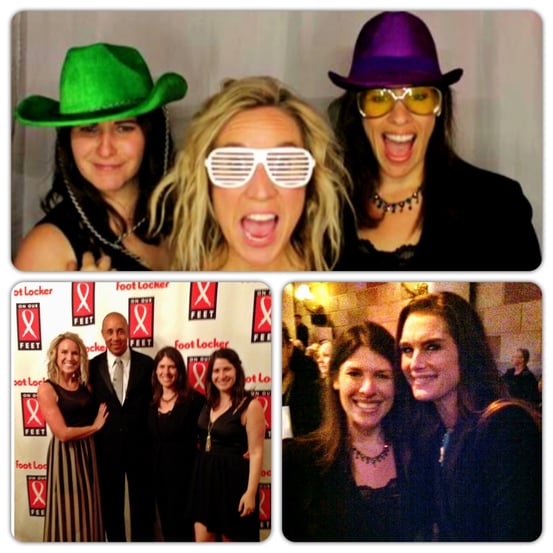 2013 Jacobs Levy Equity Management Center for Quantitative Financial Research, Forum on Quantitative Finance - Honoring Harry Markowitz, Nobel Prize Recipient, New York City
Say that event name 10-times fast!! (joke!) Gorgeous lunchroom with individual crystal pyramid giveaways.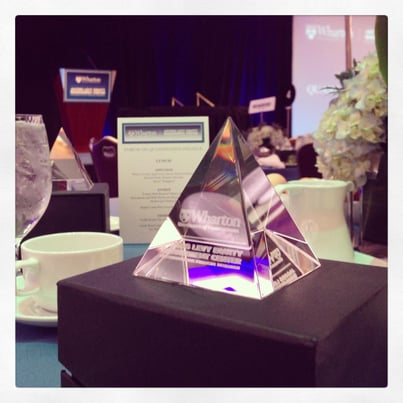 SEQ Halloween Costume Contest, New York City
Well, and just for funzies, we decided to award 2 very lucky SEQers with this year's costume contest award. Scariest: Debbie Hearnden as Freddie Krueger (pictured here with her Skeleton Fiance) & Cutest: Lizz Torgovnick as Minnie Mouse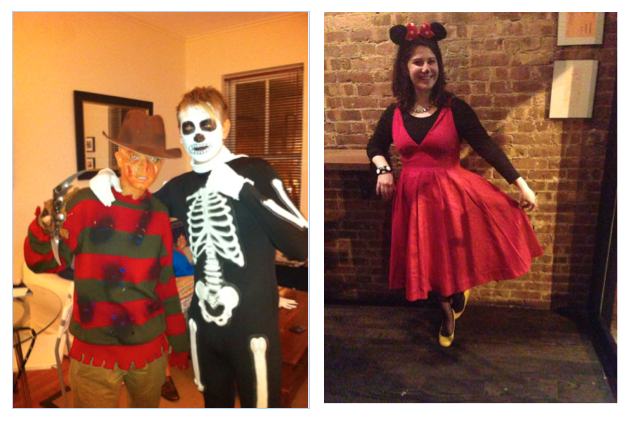 Well, we'd love to stick around and chat some more... but we have more event's and we must be going! Until next time! Love, Team SEQ