---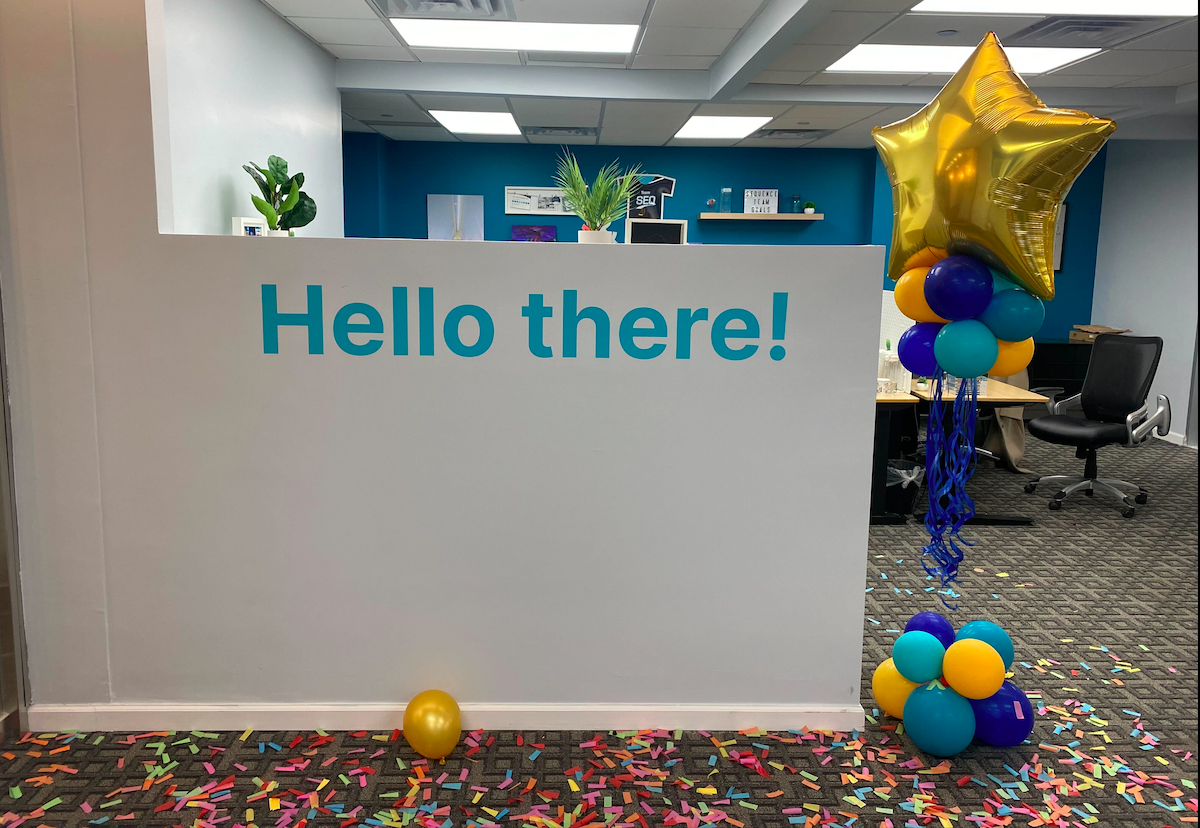 Two years ago we packed up our laptops, left our home [office] on 39th street, only to return to a very different world. I remember the first time I stopped by the office to pick up some belongings later into 2020, the calendar on the front desk still read March 13, 2020. Feeling like I was an extra in a 90's disaster flick, that moment in time will always be quite eerie but in other ways it allowed our company (and team) to have a sort of rebirth. We are in a lot of ways the same Sequence but with a very different makeup, home base, portfolio and with a lot of new leaves on the family tree.
We feel very fortunate that our success in virtual throughout an isolating time allowed our team to grow. Through all the ups and downs a big moment finally came. The old stomping grounds were not only a little dated for the vibe we were hoping to build within our culture, but also too small! With a nostalgic but excited heart, we packed up nine years of memories (and event supplies — name badges and old snacks, to name a few) and embarked on a new journey.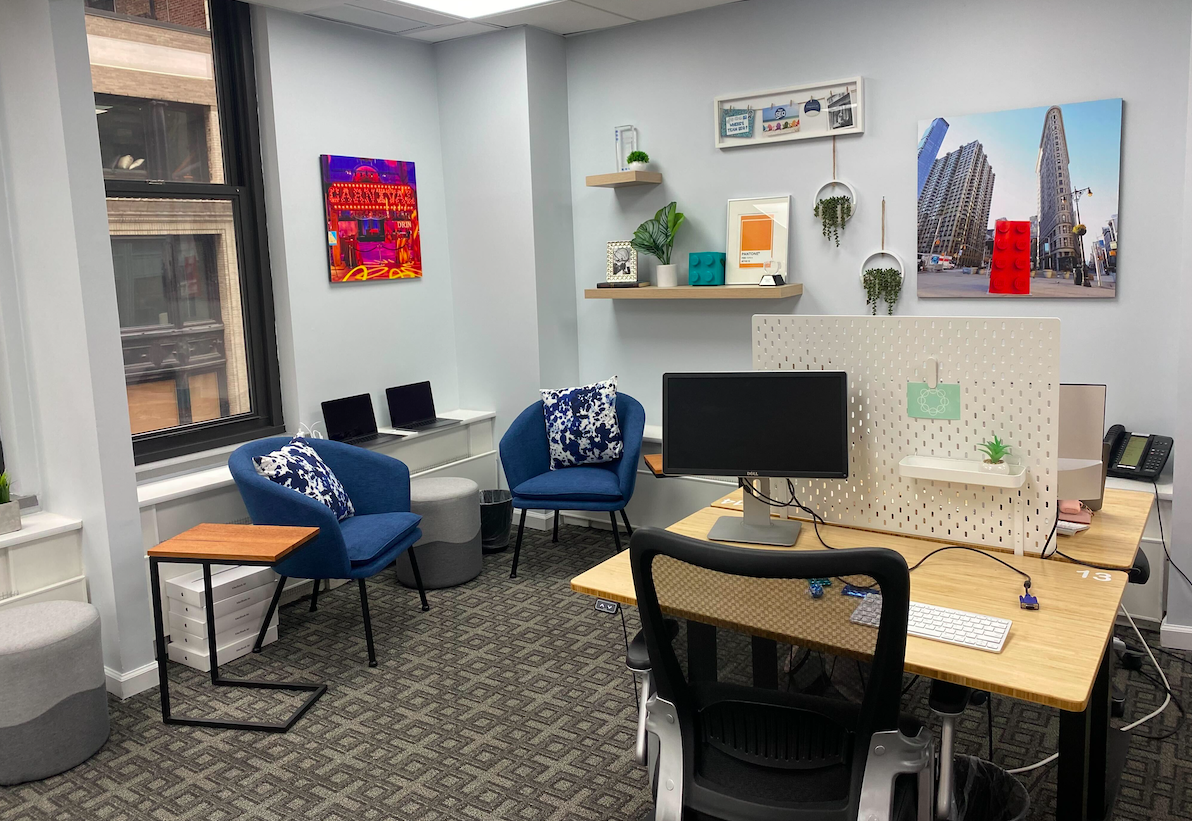 Our new home at 38th street (yes, one short block away) brings us all back together FINALLY after two long years of zooms, calls, internet outages, and slack-fests. We used the time to really evaluate what our priorities were as a team. We understand the importance of flexibility within the workplace so our new hybrid work schedule will allow for that balance our team needs! We also moved to a fully open layout to promote more meaningful interactivity (we certainly need it after years of exclusive zoom dialogue!). Having the floor plan to all mingle, brainstorm and collaborate (mostly about events, but sometimes we're gossiping about our favorite TV shows) was one of our top priorities. We're excited to foster a really energetic environment and, for people who have never physically met, have the opportunity to share a workspace periodically.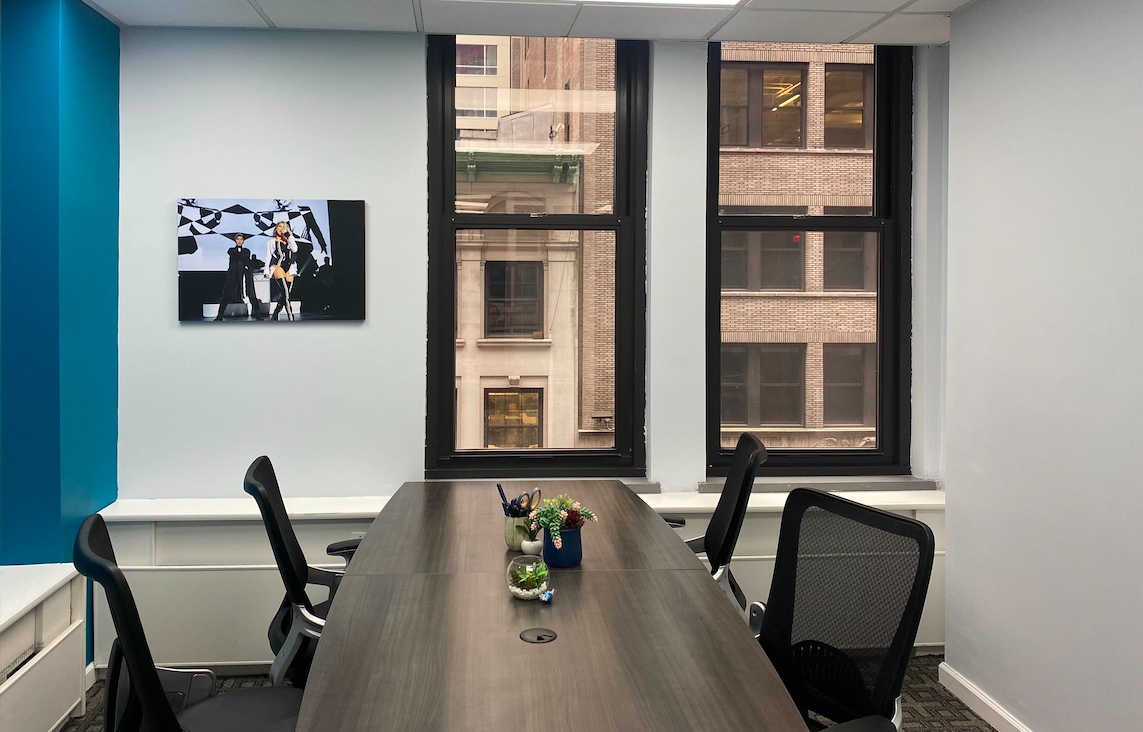 The team isn't the only one who benefits from this fresh boost! Our clients also get a range of talent that spans the nation. They saw the benefit of virtual events because they had the ability to reach a global audience, and Sequence feels the same way about approaching talent. Sequence's clients, in turn, get a host of skilled people since we aren't limiting ourselves to location anymore!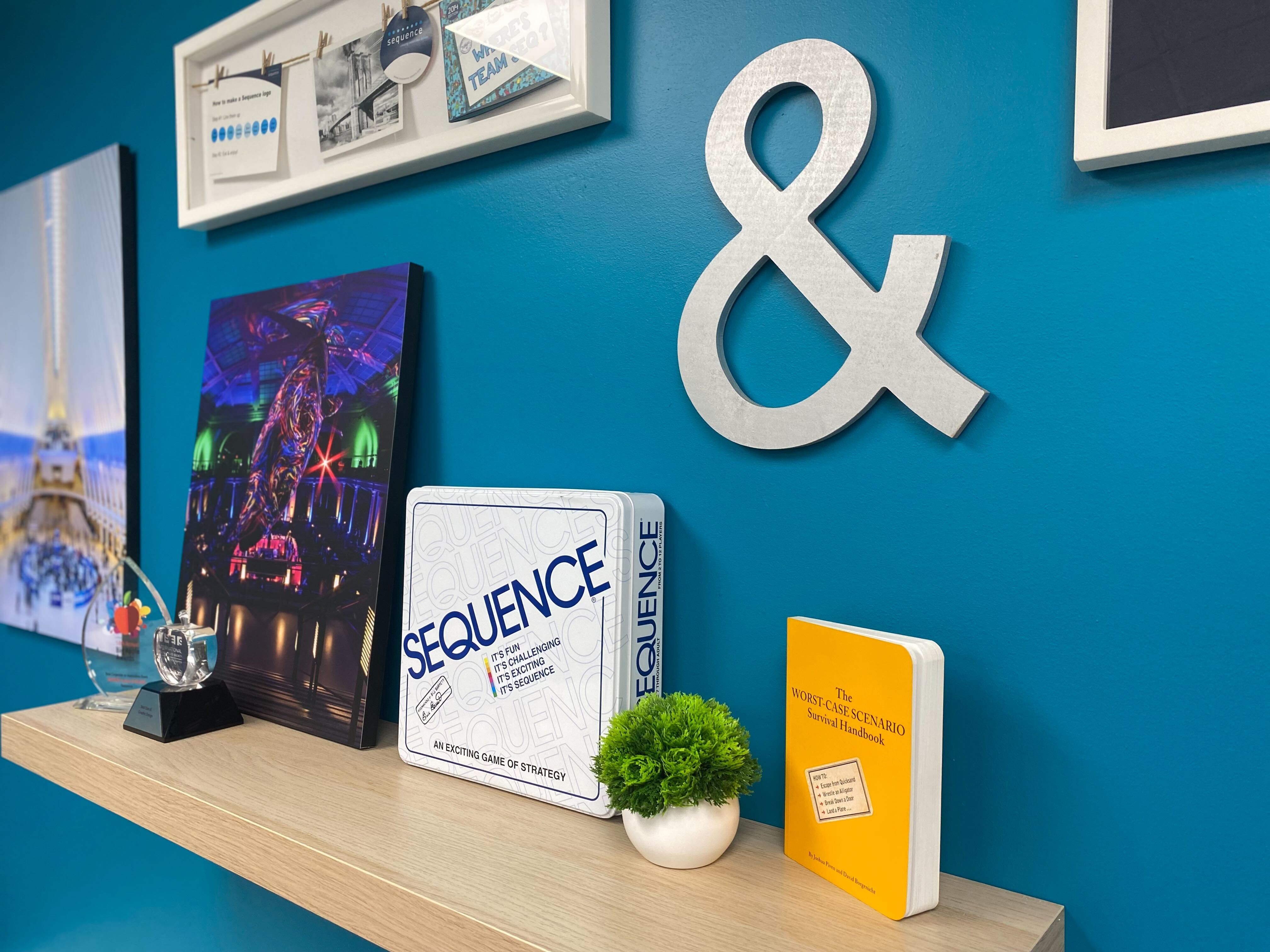 I reflect on the past couple years with a little bit of heaviness and a lot of excitement. Not only did the last two years bring new members to our team, but also new departments that enhance our sparkle. Interior designers were not needed in curating the new office decor because our newly revamped creative department was at the ready to Sequify (working on Webster to add it to the dictionary) every inch of the space!
You could say I'm bragging, because I am. I have such pride for the individuals who got us here — from leadership to the latest hire. We're really excited to continue adding to this team and produce amazing events in this next chapter. I guess you could say that despite it all I'm grateful for the opportunities within this challenge, but let's be clear Covid — I'm not looking for a sequel!
For opportunities to join our team (there's always new openings!), head to our careers page. To connect with us about your next event, reach us here!
(PS - Thank you to Jay Suites for covering our blog on their site!)