---
With the CDC's recently updated guidance and easing of restrictions for those who have been vaccinated, event pros across the country are finally feeling a sense of optimism around in-person experiences. While we're excited about the newest developments and positive trend, Covid safety is still at the top of our minds. As a result, Sequence is staying up-to-date with the ever-changing event safety protocols, local guidelines, and comprehensive education for our entire team. We were able to put our expertise to the test last week as we partnered with The Wall Street Journal on their Future of Everything Festival, a three-day experience focused on emerging trends for the year to come. Sequence designed and produced the Festival's in-person component: an evening at the Skyline Drive-In Theater in Greenpoint, Brooklyn for a screening of Judas and the Black Messiah and some other fun surprises as well. For most of our team, this was the first time we had been reunited in over a year, and we'll admit—it was a little emotional!
With an eye towards safety, we worked with the WSJ to bring their event goals and messaging to life, and here are some of the highlights of a unique and memorable experience: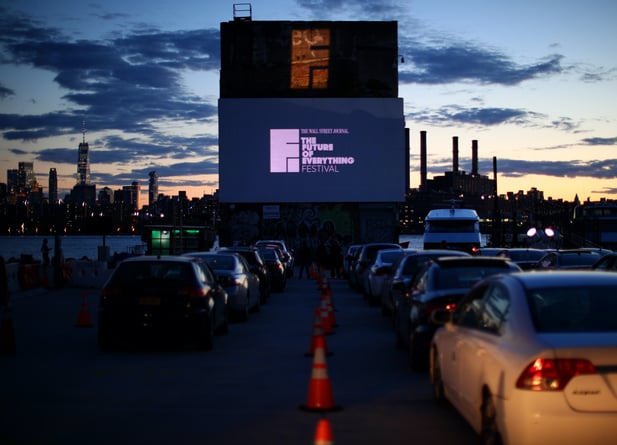 Covid-Safety
Safety was certainly a priority, and ensuring the event was following consistently changing guidelines was no easy feat. In an effort to be as proactive as possible, all guests were asked a series of questions in a health screening prior to event day. Meanwhile, all staff and vendors were required to provide proof of vaccine pre-event, and if not vaccinated, they were administered a rapid Covid test immediately upon arrival. Masks were distributed to guests and stickers were placed on the floor near the restroom to enforce social distancing. Adequate space was left in between all vehicles, and our team also set up hand sanitizing stations throughout the space (all 50,000 sq feet of it!). Finally, we hired Covid Compliance Officers to enforce all rules and regulations during setup, event time, and strike.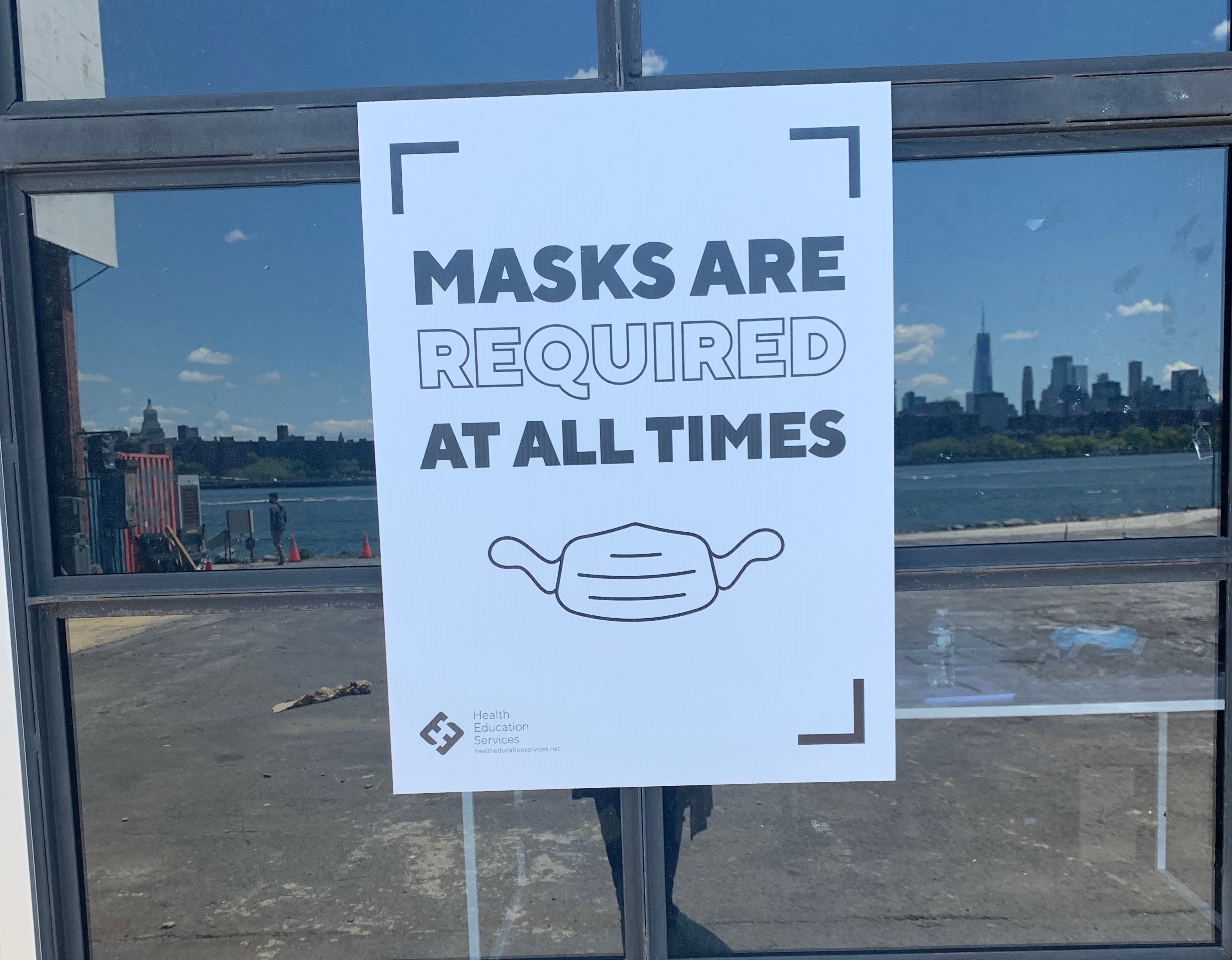 Welcome Basket
In lieu of traditional movie theater concessions, our team (decked out in WSJ attire) greeted each car with a welcome basket. Each basket was filled with branded swag and movie snacks—like popcorn and candy! Hand wipes were also provided to all guests to provide a safe and enjoyable experience while in their cars watching the movie screening (and of course to help with the aftermath of popcorn hands).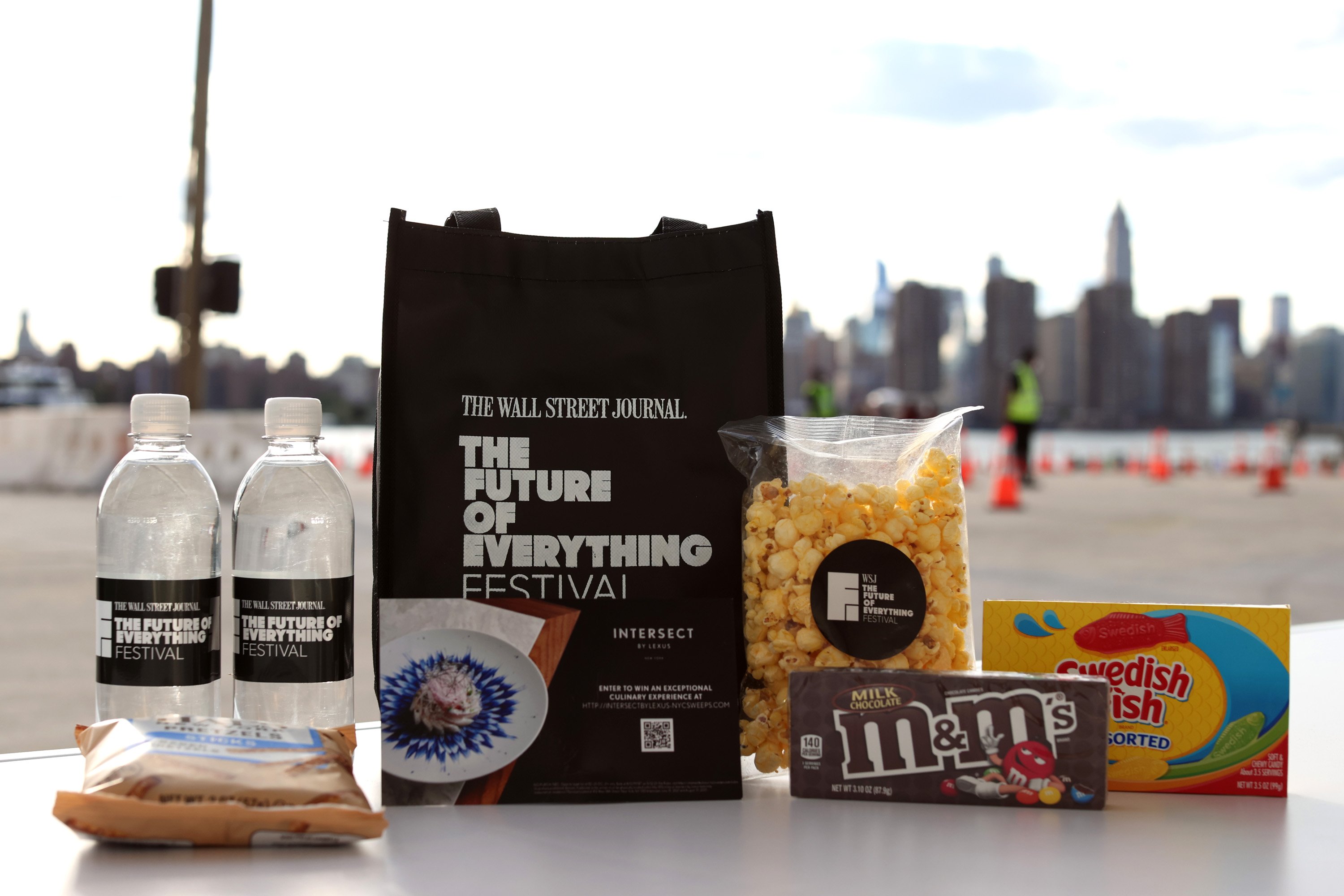 Interactive Elements
A DJ greeted the crowd upon arrival and tunes could be heard through the FM station of the cars (just like the movie's audio). Guests were able to tweet song requests to the DJ via a hashtag on Twitter, and interactive trivia projected on the movie screen allowing attendees to play on their phones to win prizes. Guests were also privy to an exclusive pre-show interview between cast members before launching into the Oscar-nominated feature. The entire experience was nestled on the water with the Manhattan skyline as our natural backdrop. We were proud to accomplish our goal of keeping guests entertained while in their cars, without compromising the communal elements of the experience.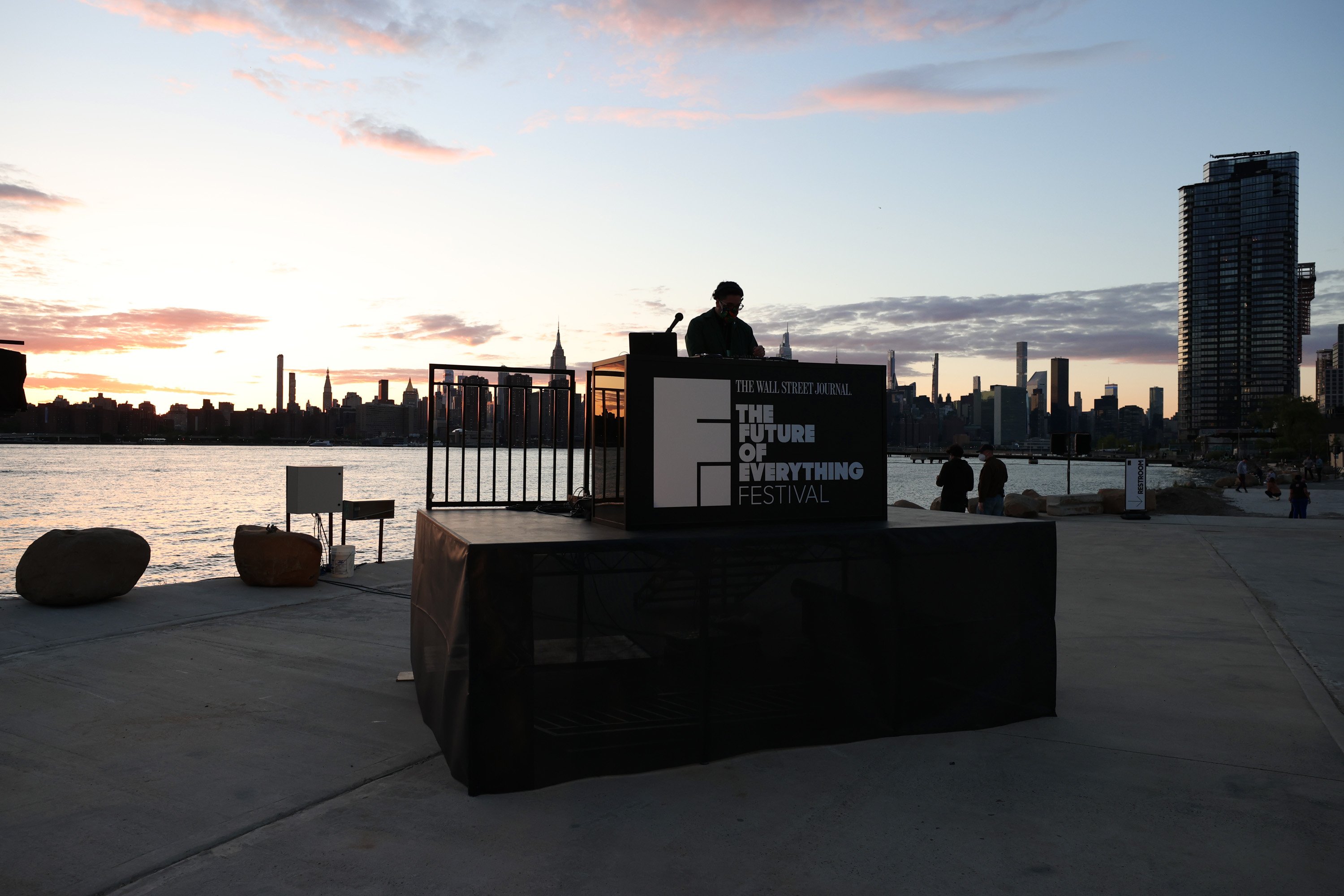 While we gear up for a return to in-person (and hybrid) events, we are always looking for our next unique and creative challenge to wow attendees and, of course, bring them together again. This was an incredibly successful experience that, despite all of the changes in event protocol since pre-pandemic, felt as comfortable to our team as ever.
If you are interested in learning more about how to host the in-person component of your next event, reach out to our team for a free 30-minute consultation. We can't wait to connect with you!
*Images 1, 3 & 4 by Getty Images for The Wall Street Journal