---
20 years ago, non-profit organizations relied entirely on traditional galas and grassroots efforts to hit annual goals and get their messages out to the masses. These were the days of knocking on doors, mailers and emotionally rousing telethons.
More recently, the power of social media has yielded impressive returns for many causes. With the world stuck home (and "staying home" for the greater good!) we're bound to see a surge in social fundraising power as one of the simplest platforms at the present moment. Still, creativity and simplicity will be key to wider engagement.
To get us all inspired, we'd like to take you down memory lane to celebrate four of the top social media campaigns that changed the course of fundraising history - BEFORE this time of COVID-19. These initiatives were very much of their moment, but now seem to have been ahead of their time. What can we glean from these successful social campaigns today?
Org: ALS
What did they do? The infamous Ice bucket challenge (here!)
They did what? Social media challenge to raise money where people (and celebrities) film themselves dumping a bucket of ice on their head and kick it over to a competing friend!
Total raised? $115 million to date!!
SEQ analysis: We believe this campaign caught on because of the competitive angle. Being challenged by a friend (or, better yet, a celebrity!) on the most public visual platform (instagram) made it impossible to ignore. Not to mention the hilarity of people dousing themselves in ice water made it all the more fun. Who can really resist a dare?! ALS was enviably able to monetize that basic human instinct for their cause.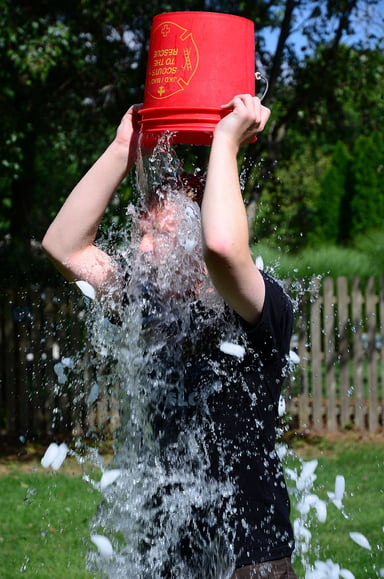 Movement: Movember
Who are they? Organizational campaign combatting men's physical and mental health. (here!)
They did what? Men don't trim their facial hair for the entire month of November and donate to the cause!
Impact? $600 million in 11 years it's been alive. It brings together 5.5 million people over 20 countries.
SEQ analysis: Let's face it (pun intended), before Movember, social media selfies typically were more popular amongst women. This masculine movement brought men together to talk about their health by featuring a showcase of their greatest facial and artistic attributes. Added bonus? They coined a new term we cannot imagine life without: Manscaping!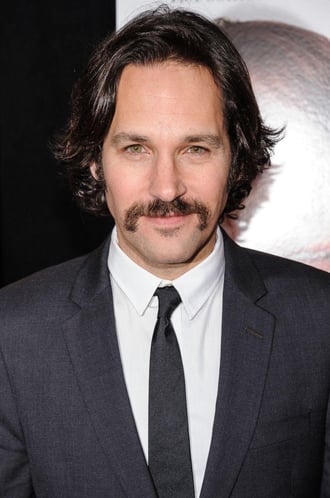 Movement: No Makeup Selfie (#nomakeupselfie)
They did what? Celebrities and regular civilians selfie themselves "natural" with no makeup and donate to cancer research!
Impact? Raised $8 million in the UK for cancer research
SEQ analysis: Women had definitely perfected the art of the social selfie: the angle, the lighting, the filter. It was all about beauty, perfection, and often depended greatly on the perfect makeup application. This movement flipped that on its head and encouraged NATURAL beauty through the lens of healing. The concept was so simple, but also totally refreshing - after decades of being told that makeup is basically a uniform for women it got the most attention when we let our perfectionist guards down. Moreover, seeing celebrities (who are only ever seen in layers of makeup!) strip down to their purest form, brought us closer to the people we emulate in a very personal way and encourages mass participation.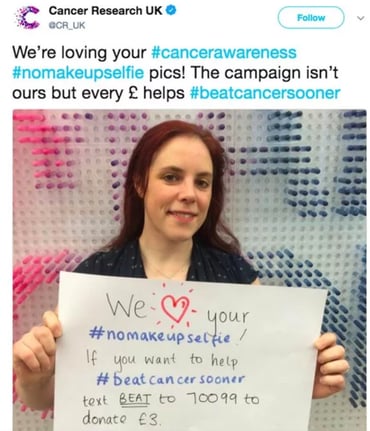 Movement: Human Rights Campaign Equals Sign
They did what? Turning a simple equals sign into a global symbol and a call to action as a temporary facebook profile photo.
Impact? According to Facebook, 3 million people shared the logo, 800 variations were made, and the social network saw a 120% increase in profile photo updates. We see similar trends for any national campaign or crisis (such as gun violence or even the "stay home" campaign amidst covid-19).
SEQ analysis: The ripple effect of social media, and the desire to be included is what contributed to the success of this campaign. A clean and simple visual, a crystal clear at-a-glace adoption, easy as 2 clicks to participate. When one person changed their profile photo, we all saw that update - instantly we all wanted to follow suit and show solidarity. This campaign was all about visibility, audience engagement and awareness.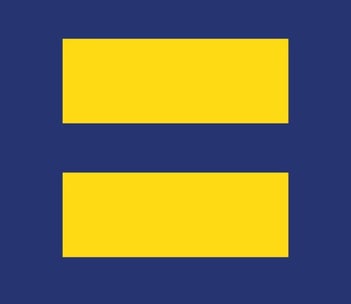 Want more content like this? Subscribe below for #TeamSEQ content sent straight to your inbox.