---
Every year Team SEQ looks forward to our visit to BizBash Live New York, one of the largest event conferences and trade shows in the country. There's lots to see and experience at BizBash, but we're there for one reason and one reason only: NEW IDEAS! (oh, and the SWAG - did we mention the SWAG?!)This year we came home with some really great ideas, AND an award for our design work with Klarna! Since we can't share our trophy with you (it's on a shelf of honor at SEQ HQ if you want to come see us!) here are our 5 favorite things from this year's BizBash Live. Check them out!
1. Selffee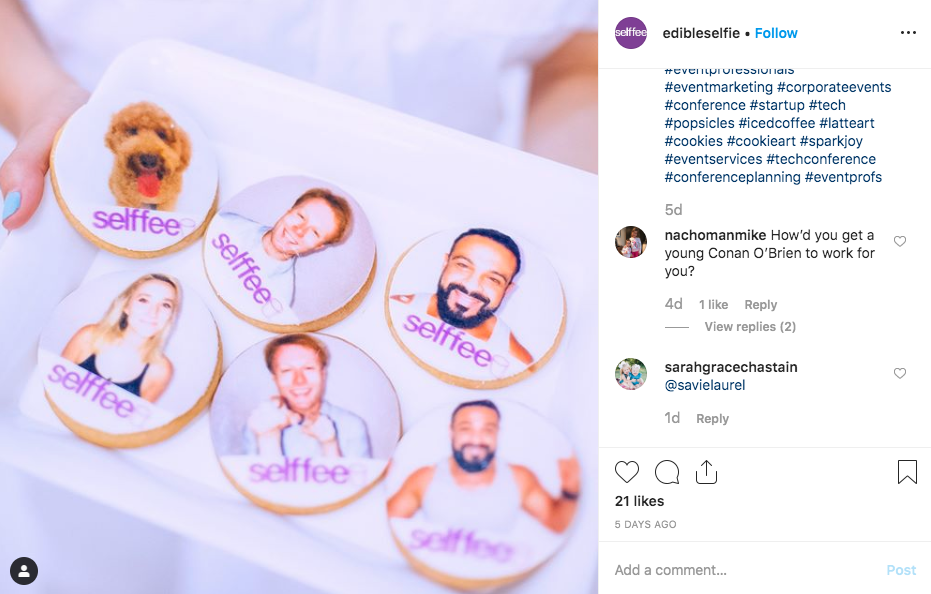 Team SEQ loves food almost as much as we love selfies, which perfectly explains why we fell in love with Selffee at BizBash Live this year. The company has two main products: the edible photo booth and the edible selfie. With the edible photo booth you take your photo, just like any other photo booth, but when your selfie prints, it can be printed on a variety of food items such as cookies, lattes, marshmallows, cocktails, macarons and more! If you don't want the interactive photo booth element, you can opt to pre-order a food item with your selected photo printed onto it. These are great as giveaways or desserts for any kind of event!
2. Tat'Z Nail'Z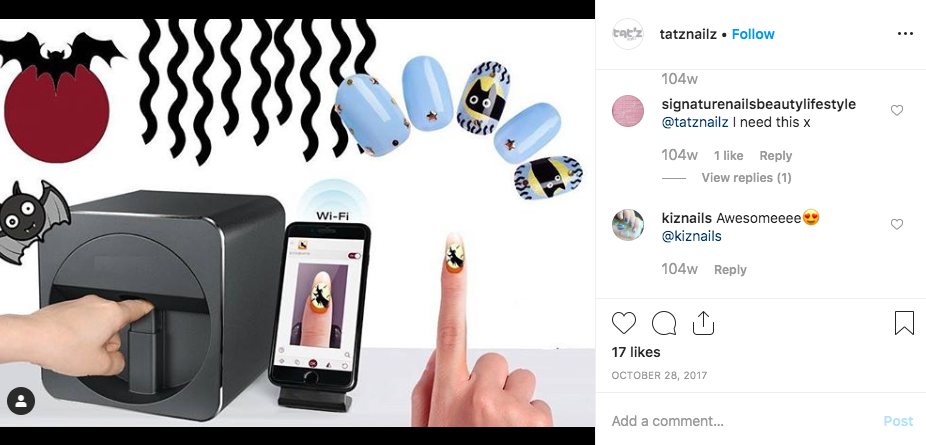 A free manicure at BizBash Live? We're here for it. This activation prints a complete design onto your nail in no more than 25 seconds. The process is simple: you either select an image from one of the company's 3,000 pre-loaded options, or snap a pic on your iPhone and upload it to the printer through the Tat'z Nail'z app. Then you slide your finger into the nail art printer and voila - you're on your way! This could be a great way to add an interactive and beautiful branding moment to an event. If you upload a company's logo or the event logo, guests can walk around repping your brand on their fingers for weeks!
3. LiteZilla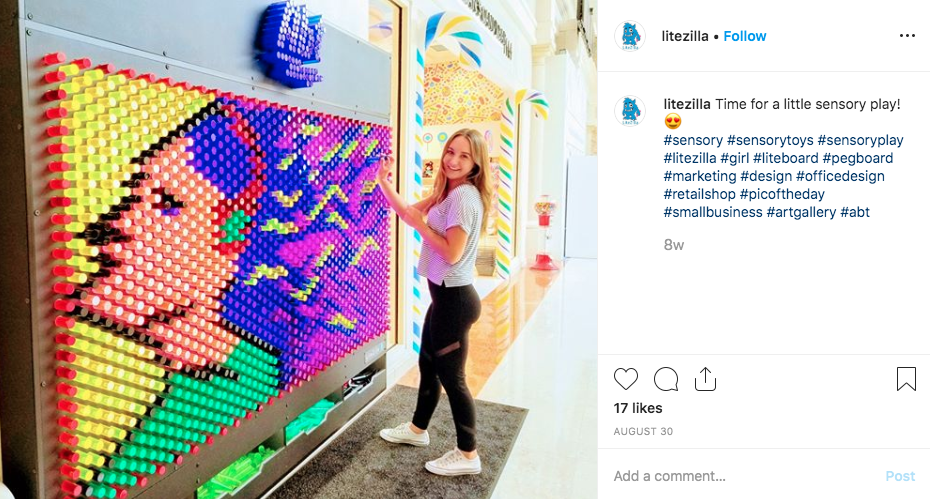 The LiteZilla activation at BizBash gave us a fun sense of 80s nostalgia, with a modern twist. From Bring Your Kids to Work Day, to a 21+ music festival, this life-sized lite brite allows event guests to create a light-up image through a collaborative design experience. For a more directed branding moment, create an outline of your logo and let guests fill in the rest.
4. Brand Activation Services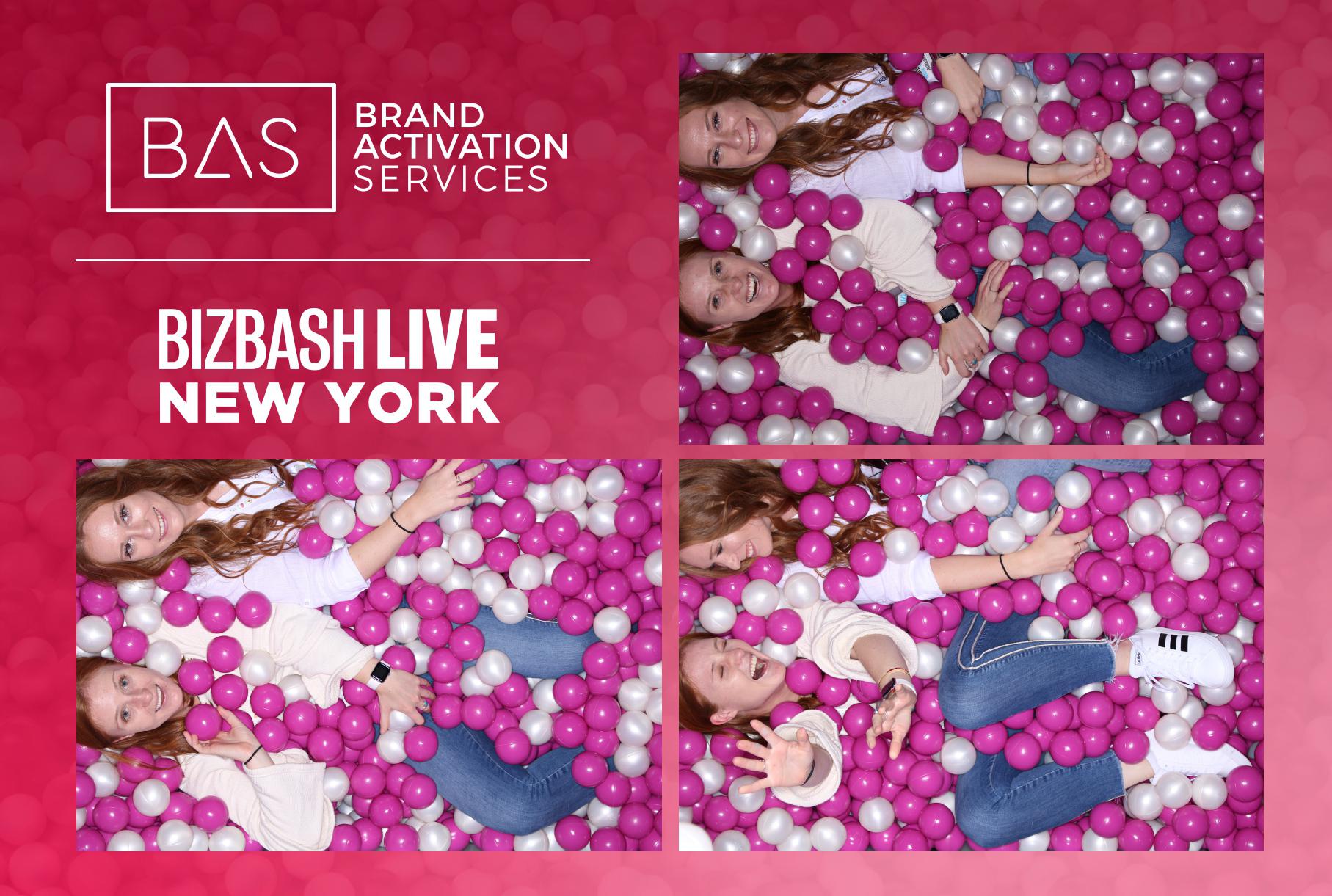 Brand Activation Services can do a lot of things, but what stood out to us on the BizBash floor was their curated photo experiences. Their team fabricated a custom ball pit filled with pink and white balls that made it look like guests are diving in head first! It was perfect for capturing the eye-catching, fun photo moment. As you can see, TeamSEQ'ers were having a blast, and we have a good feeling your event guests will too!
5. FlowerCulttt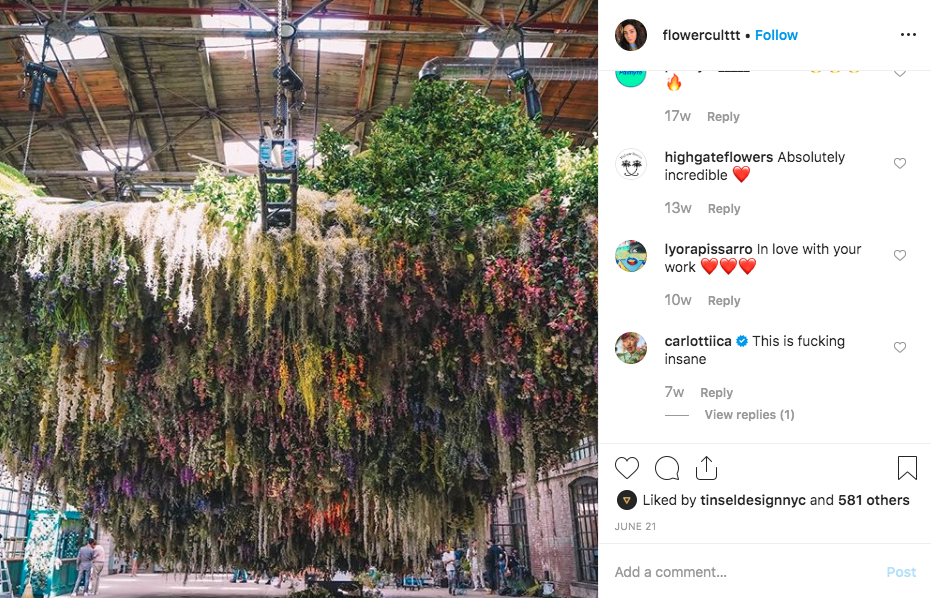 This team really brought their floral design to the next level. It's not typical for a florist to focus on beautiful decor that is also strategically on-brand. This approach elevates their work through florals and other event/set designs. They also provide partnership services for event planners like prop styling, set design and photo backdrop services (both floral and non-floral). Their work has been pioneering in the industry and is so much more than just a "backdrop" - check out their gallery to learn some more.