---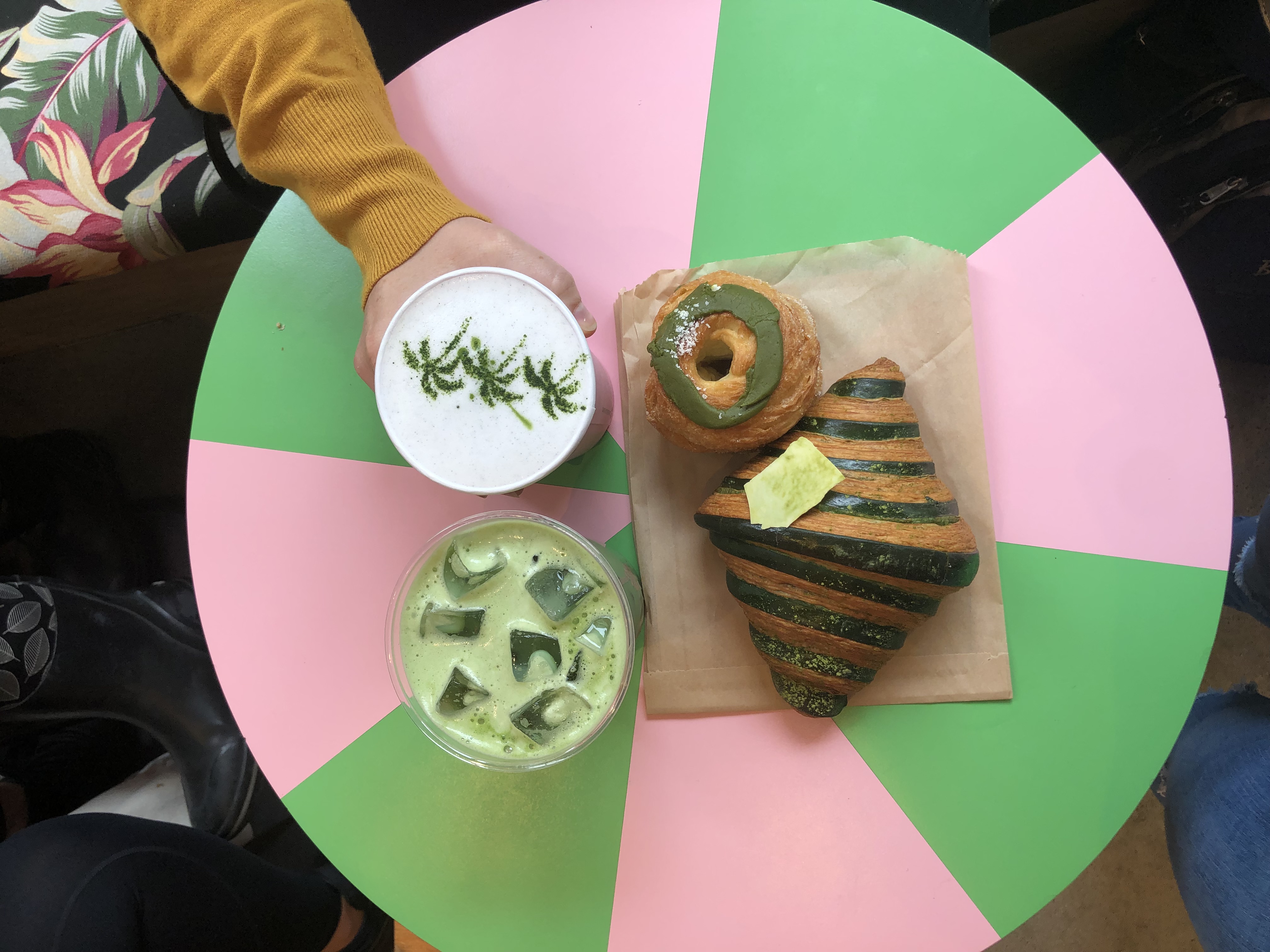 You know when you're in a meeting and someone drops a name you're supposed to have heard of (all the cool kids know, you know!?) and you nod your head while frantically googling? That's how we first heard of Cha Cha Matcha.
When googling brought us to their website, we were instantly energized by the brand's bright colors, simple text and pure fun. The pink and green colors combined with the leafy patterns transported us to Ocean Drive in Miami - which says a lot for an online experience. The website was very casual and approachable, with the light conversational text that was just authoritative enough for a product on the near side of unusual. Matcha is only powdered tea, after all!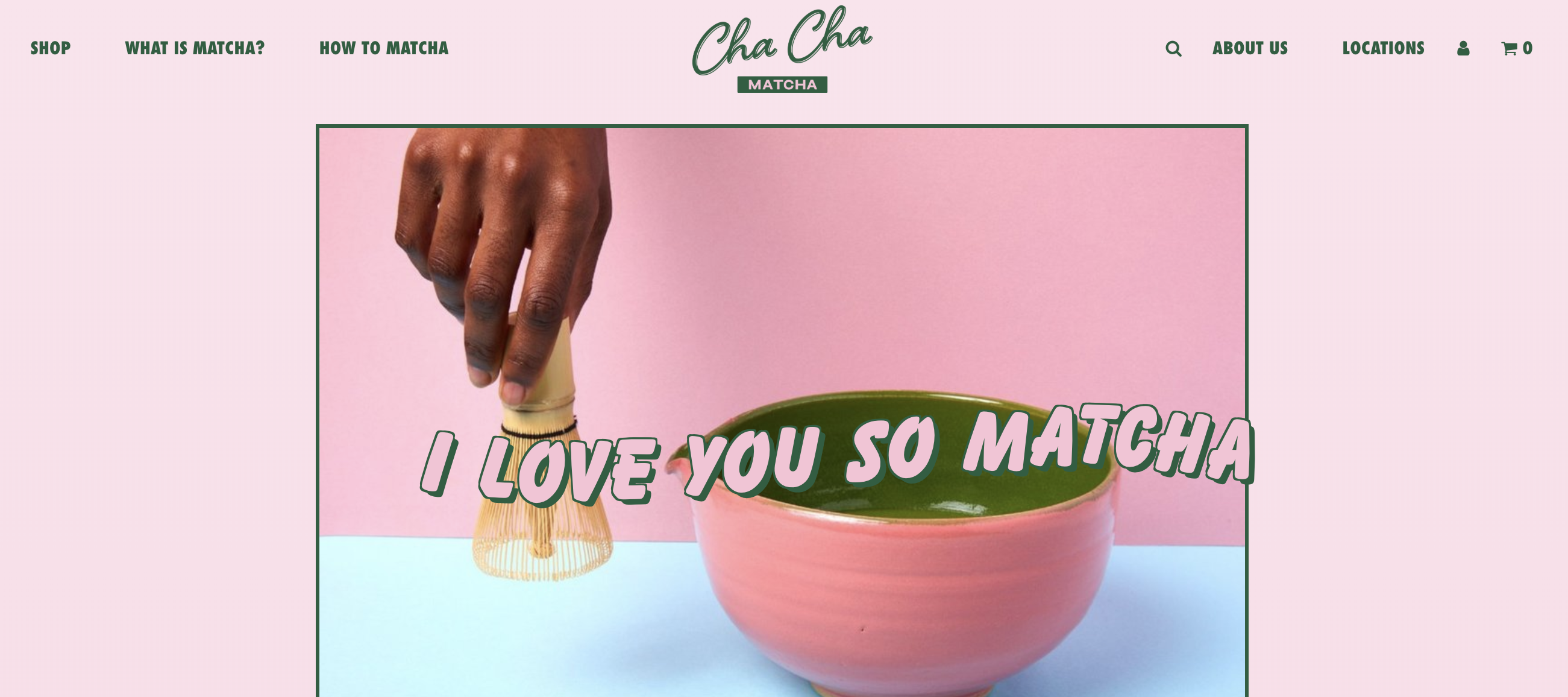 After perusing the website we were in the mood for matcha — so off we went to do some serious brand research! Hey, it's hard work, but someone's gotta drink it.
The live experience did not disappoint. The brand seamlessly carried the look and feel from their online platform to the physical space of the Broadway location - an experiential dream! The attention to detail in the physical space blew us away.
As cafe-goers, our first interaction with the physical space was the bold pink awning that we could see from blocks away. A beautiful "entrance moment", if we're talking in event terms ;) Inside, we noted that every single item in the cafe was perfectly on brand. The menu was bright and enticing, the products on the shelves were colorful and displayed to be oh-so-appealing, the neon signage added the perfect touch to the Miami vibe and the place was full of smart, hip, people having 1:1 convos and power work sessions.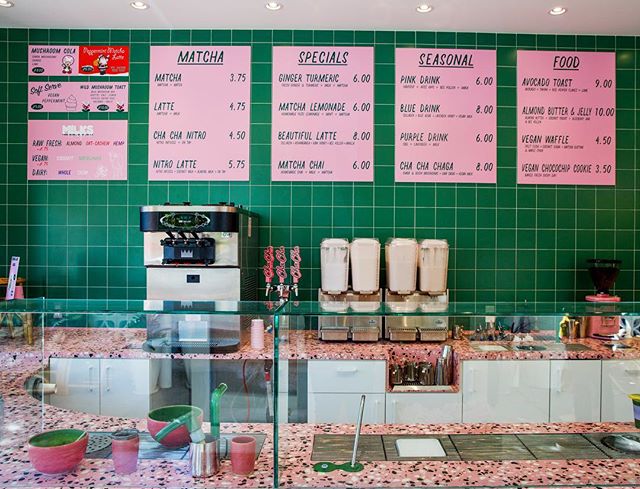 While we couldn't get our hands on their brand guide (hey guys, hit us up! We're brand nerds all day long), we found this case study which gave us a bit more insight to the evolution of this super fun brand. You can see how cultural elements, organic nature of the product, and an attention-seeking style era came together to create this incredibly unique, appealing and bold look.
Cha Cha, we'd love to bring your brand to life through activations and live experiences! Let's make a matcha date to discuss so we can explore ALL your locations!
Check out all of their cool stuff here!:
Website:
Instagram:
https://www.instagram.com/chachamatcha/