---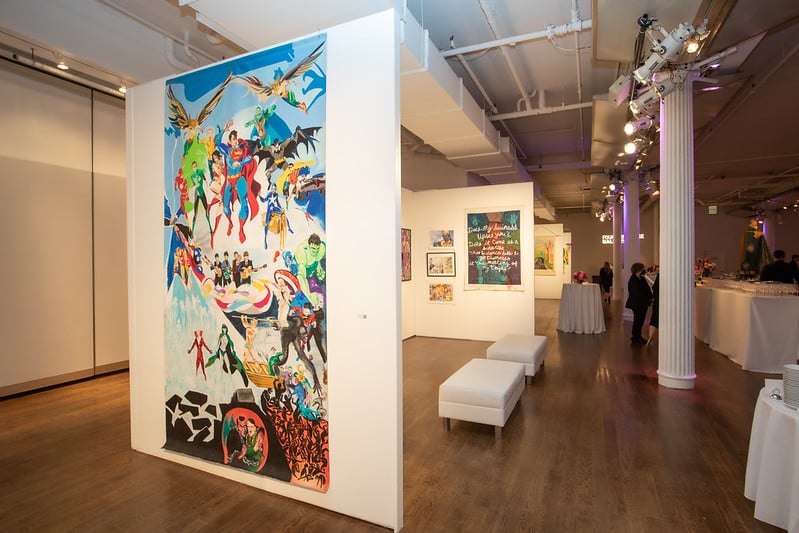 One of the most crucial decisions Team SEQ makes in the event planning process? Finding the perfect venue. Booking the right space sets the tone for the entire gathering, and by carefully considering an event's needs, ideal location, budget, logistics, and overall vibe, we can make an informed decision that ensures a memorable and seamless experience for both our client and their guests. Whether we're organizing a large-scale corporate conference, a brand activation, a nonprofit gala, or a holiday party, here are some quick tips on how we approach the all-important venue selection process.
1. Define the event's needs and goals.
Yes, once again: It all comes back to the "why!" (Have we drilled this point home yet? Everything we do starts with our discovery process.) Before Team SEQ starts searching for a venue, we clearly define the event's purpose, size, and other requirements. We consider factors like the programming needs, the preferred date and time, the number of expected attendees, our client's ideal budget, and any specific amenities that may be needed. Having a clear vision guides our search and prevents us from wasting time on venues that don't align with the event's goals.
2. Start the search early.
Venues can book up quickly, especially during peak event seasons. Ideally, we like to start the venue search well in advance to secure our desired location and date. This also allows us more time to compare options and negotiate the best terms.
3. Consider the capacity, location, and other basics.
Size matters when it comes to choosing an event venue. We always make sure the venue can comfortably hold our expected number of attendees and activities, in your ideal format. Avoid choosing a space that's too small, which could lead to overcrowding, or too large, which might make the event feel cold and under-attended.
Another initial consideration is, of course, the location. It should be easily accessible to the target audience, whether they're local or traveling from out of town. We always think about transportation options, parking availability, and the overall convenience for attendees, and always remember to factor in traffic.
4. Stick to the budget.
We work with our clients to set a clear budget for the venue—and then stick to it! Remember to consider not only the venue rental cost but also any additional fees, such as catering and F&B minimum, audiovisual equipment, decorations, and staffing. We also negotiate with the venue to get the best deal without compromising on quality.
5. See if the atmosphere and layout match the event's vision.
The ambiance of the venue should complement the theme and purpose of an event. A formal gala requires a different setting than a casual networking event, for example. Pay attention to the existing decor, lighting, and overall vibe of the venue to ensure it aligns with the desired atmosphere, as well as the layout of the space. How will the flow of traffic work? Is there enough space for the activities and programming being planned?
6. Consider the amenities and services on hand.
Does it have the necessary audiovisual equipment, a stage, breakout rooms, rentals, and adequate restroom facilities? Depending on the event, we might also need catering services and/or an on-site kitchen and security. What is included in the venue rental, and what will we need to bring in?
7. Put yourself in the attendees' shoes.
At SEQ, we always try to think through the things our specific attendees might need. An example: In today's digital age—particularly in our new hybrid world, where guests may want to get some work done on-site—having a tech-friendly venue may be essential. Look for venues that offer reliable Wi-Fi and ample power outlets.
Another important note: Ensure that the property is accessible to all attendees with things like ramps, elevators, and accessible restrooms. And if the venue provides its own catering, see how flexible and inclusive they are with dietary restrictions and special requests.
8. Do your research.
Before making a decision, read reviews to learn about any potential challenges and advantages that come with the space. And if the last few years taught us anything, make sure to know the cancellation policy and about any force majeure clauses.
And never, ever finalize a venue without visiting it in person! Online photos can be misleading, and visiting the space gives us a better sense of its size, layout options, and overall condition. It's also an opportunity to ask questions and get a feel for the venue's staff and customer service—after all, the venue's team will be an important partner during the entire planning process.
Wondering where to start? Sequence Events would love to help you find the ideal venue for your next event. Let's connect!