---
When working with our clients on both one-off and annual conferences, the goal is always the same: keep the creative fresh and engaging. To make this happen, Sequence's experiential-minded team is constantly researching, brainstorming and experimenting to make sure we're ahead of the curve on the latest and greatest conference trends. Here are five creative ways that you can elevate your next conference with experiential. Check them out and if you like what you see, subscribe to our blog!
1. Not Your Typical Conference Seating
Rows and rows of neutral-colored chairs are certainly functional, but don't necessarily enhance your guest experience. We recommend taking some risks with the audience furniture and mixing it up! You can change it up in a big way by opting for soft seating and lounge-style furniture, or even a mix of heights with communal classroom-style highboys. Adding some small coffee tables amongst the rows with snacks, pens or greenery will have people thrilled to move into the middle of a row! For a more subtle experience, consider adding some custom vinyls to your chairs or bring in a colorful array of seating that fit your brand. All of these options can really enhance your brand presence to create a more memorable experience for conference guests.
No matter what kind of conference you're hosting, your guests are going to need some nourishment throughout the day, so why not make that a standout interactive experience? Roving catering allows guests to taste all of the different food options without having to interrupt their networking time. Take this balloon-passed dessert for example - it was a creative, brand-focused innovation that guests went wild for! Creative food carts or mobile stations with small plates are great and ground-supported ideas too :)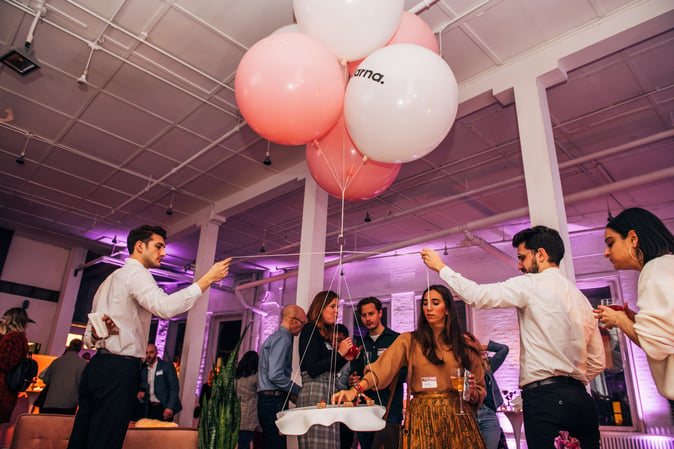 3. Custom Room Keys
Many large scale conferences take place in hotels and more often than not guests opt to stay where the conference is being hosted. This creates the opportunity for an impactful arrival branding moment on something so typically overlooked— room keys! Your guests will have a piece of your branding with them at all times, keeping it top of mind and adding to the cohesive look of the entire conference experience. The custom key is just a small preview of the branded wow-moments that are to come during the rest of your event.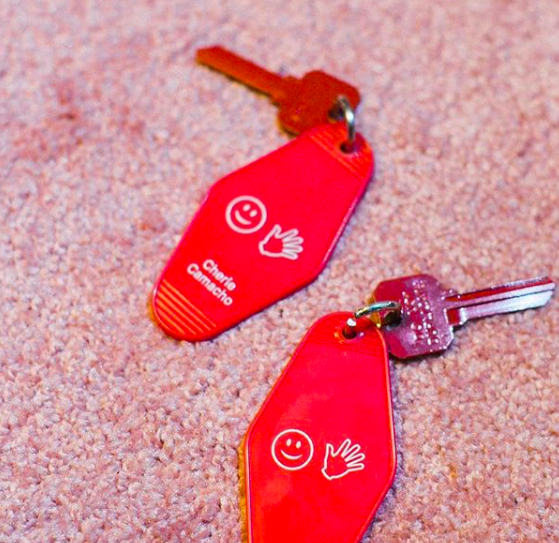 4. Custom App
A custom event app is a perfect way to keep your guests engaged and interacting throughout the event, can greatly increase the level of your guest experience and is far more environmentally friendly than printed programs. We typically include the basics in a beautifully-branded event app - a venue map, a schedule of the conference elements, etc. - but consider adding some interactive and multimedia features as well! Things like brand videos or testimonials, the option to connect via LinkedIn with other guests, and even push notifications of interesting moments or places to see outside of the conference during breaks.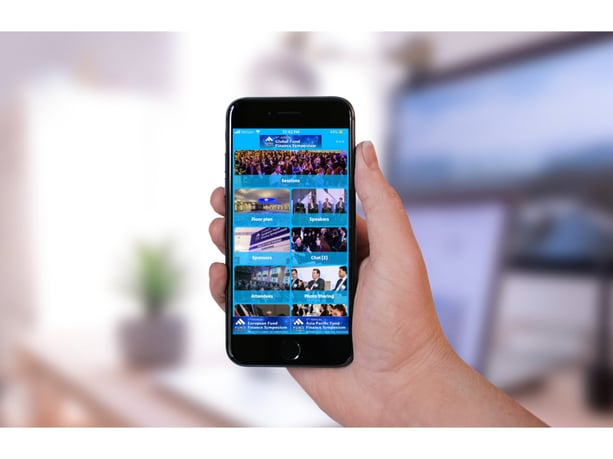 5. Vinyl Wallpaper
Custom wallpaper can completely transform a space, bringing your attendees into a fully immersive environment that aligns with your brand and mission. For multi-day conferences, like the engage summit depicted below, this low-tack vinyl can be changed out overnight, so when guests return in the morning your venue looks like a completely different space. It's a not-so-subtle touch that can contribute to guests truly experiencing your brand.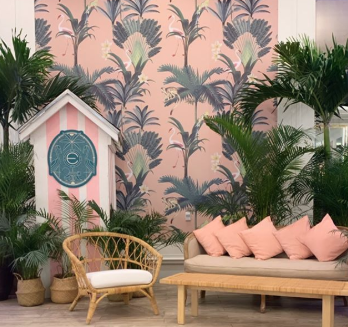 Want more from Team SEQ? Follow our blog to get updates right to your inbox!