---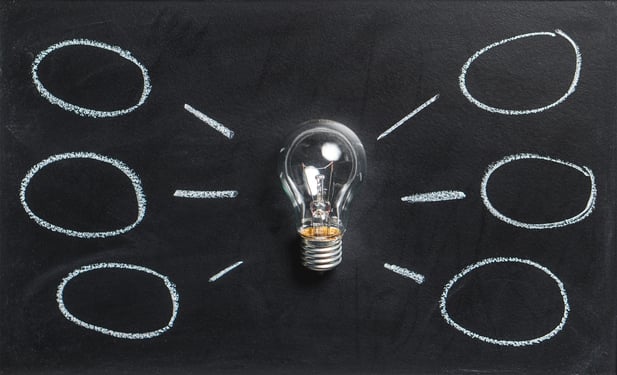 When thinking about shifts in the industry over recent years, it's interesting to examine the simple terms we use to describe our work. Years ago, the term "event planning" had widespread popularity. Today, though, the SEQ team prefers to adopt all-encompassing terms like "event strategist" to describe what we do.

Because after all, building successful events today is all about strategy. The last few years have forced the industry to look inward and examine the true power and purpose of events — and as live gatherings are back in full force, keeping those ideals front and center is key to success.

Let's face it: There are a lot of challenges facing the industry in 2023. Budgets are tighter, available dates are limited, and guests are more discerning than ever about what they choose to leave their homes and families to attend. It's far too easy for event teams to get caught up with the small details and logistics and neglect the overall vision for a gathering — to focus on the "how" rather than the "why."

At SEQ, we pair thoughtful questions with an analytical, data-driven approach, leaning into our comprehensive discovery process to gain a deep, holistic understanding of our clients and how their events can drive revenue growth and accomplish their goals. This is all used to create a shared event strategy — that all parties agree on — which we're able to keep front-of-mind every step of the way, giving us the ability to pivot and make decisions and changes on the fly.

Here are some key questions to ask yourself when developing an event strategy, before you get into the planning phase.

Who is my audience?
Understanding your audience demographics is another key step in creating an event strategy. A tech-forward approach may not be the appropriate choice for an older, more traditional crowd, for example, whereas a younger group might be turned off by too many environmentally unfriendly printed materials.

This goes far beyond generational preferences, of course. At SEQ, we always make an effort to adapt to different personalities and learning styles, making a point to provide options for introverts and extroverts, along with differing ages and fitness levels, neurodiverse attendees, those who prefer visual or auditory learning, and more. The goal is always to give guests an opportunity to interact and learn in a way that feels comfortable for them.

How will I measure success?
Another key part of an effective event strategy is understanding your KPIs, or key performance indicators. Will success be measured by registrations or tickets sold? Through the number of qualified sales leads? Through attendee satisfaction surveys? Through social media posts or another measurable increase in brand awareness? At SEQ, we weave in ways to organically or directly measure these KPIs throughout the planning process, so we're always able to report back to the client on how things are going — and again, adjust on the fly as needed.

How do my logistical choices complement my overall event strategy?
Your event strategy should also help guide important decisions surrounding location, venue, event design, programming, and more. With the rise of virtual and hybrid gatherings, event organizers have more tools and format options at their disposal than ever before — which can and should be used strategically to reach those core KPIs.

Don't settle on just having a nice-looking event. Each gathering serves a unique purpose, and each touchpoint is a chance to engage with attendees in different ways — whether that's through a jaw-dropping design that highlights a product and encourages social media posts, or a once-in-a-lifetime experience that will create positive brand associations and memories, or a standout keynote speaker who will leave guests feeling educated and inspired, or a unique team building experience that will bring a team together in unexpected ways. Notice how each point relates back to a key objective? We do too!

Does this event tie back into the brand's larger mission and marketing messages?
Strategic event planning starts with identifying a company's goals, and using events to reach those goals. In our view, every single gathering needs to be considered as part of the bigger picture of a company or brand's marketing and business objectives, as well as the larger calendar of events to ensure there's a cohesive strategy year-round. After all, good events don't exist in a vacuum. Everything from the format of the gathering, to the location, to the time of year should be weighed against these goals.